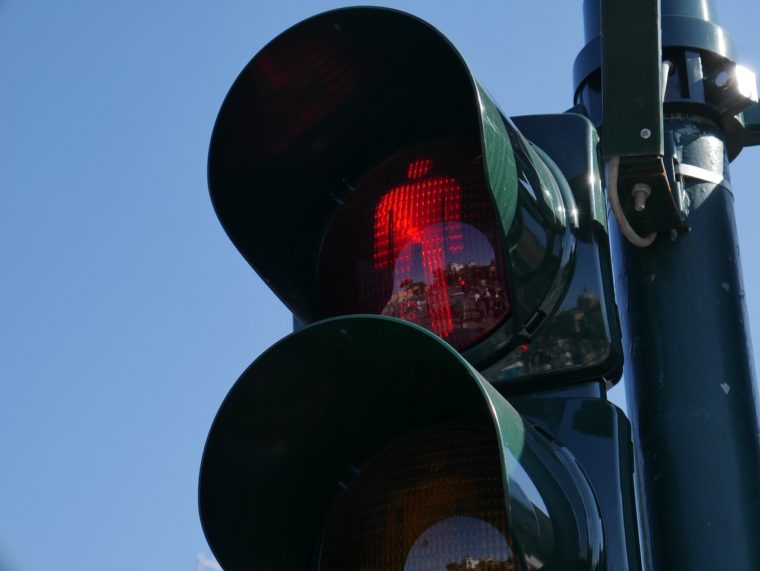 We're in the midst of waiting. Months and months of waiting…
In September – We knew we were moving back across the ocean to the land we call home
In October – The move was stopped and from morning to night and from day to day, what we were doing and when we were doing it changed, as things changed within the company
In early November – we were moving again and it looked impossible not to be home for Christmas
Then week after week and weekend after weekend – through Thanksgiving, and Christmas, our Anniversary and New Years we would do what we could do and then wait – on the company, the movers, the government and Harley Davidson
11 days ago – all of our household things were loaded into a container for overseas shipment
7 days ago – our motorcycle was crated and taken to our container
It's almost mid-January and we're still waiting – for paperwork to clear so we can leave
The emotional roller coaster has been intense:

Sad to go – So many tearful goodbyes – not knowing if or when we will see many of our friends and neighbors again
Sad to stay – Missing so much at home that we thought we would be a part of this year
Frustrated with all the barriers – There is so much we don't control
Impatience, questions, anger, tears and numbness have all been a part of the process…
A neighbor recently commented that she doesn't know how I'm still smiling. Another friend commented on my patience.
The reality I that most days I can smile because I do the 9 things I recommend below, but I'm also human and I have bad days too.
Christmas Eve is my favorite day of the year, and it's been 4 years since I've been able to celebrate it in the way that I'd like to. (When I know we aren't going home and set my expectations accordingly and I can navigate that day very well.)
This year I was so sure that we would be there, that I struggled to adjust those expectations as the date approached. When I woke up on Christmas Eve, I cried and dried my eyes and tried to focus on something else and the tears came again. …Over and over, for half the day, that process repeated itself. That's not normal for me, and it wasn't how I had imagined spending the day. But I got it all out and I am smiling again.
Need help dealing with your waiting?
Be thankful: Intentionally look for blessings and thank God for them.
Pray: It's ok if some of your prayers are confidently claiming scripture, while others are filled with gut wrenching questions, and others are peaceful and accepting.
Turn up the volume on your favorite tunes: And listen to beautiful melodies and lyrics filled with truth an inspiration.
Be authentic with your friends: Their understanding and support will help to carry you with new perspectives, advice, encouragement, prayers, distractions, laughter and if you're as spoiled as we've been – maybe even meals!
Get some exercise and fresh air: Just getting out and walking changes the scenery and gets your blood pumping.
Look back and remember: Other big seasons of waiting and change that were really tough that caused you to emerge softer, and stronger and wiser.
Dream about the future: Who do you want to connect with, what do you want to do… What can you do now to prepare for that?
Keep others that are waiting in your thoughts, prayers and messages: Who do you know that is in a season of waiting? How can you support them?
So many of our friends and family are waiting for things that are bigger and harder than what we are dealing with.  
Friends all over Louisiana that had their homes flooded in August and are still waiting to get back home. …Many are staying with friends, some with family, some in FEMA trailers.
They've waited:
On flood waters to recede
On insurance companies for estimates
On banks to clear insurance checks
On construction crews to be available and to get started
While they've waited: They've lacked privacy, and lost personal freedoms as they've adjusted to life in the homes of others.
Other friends have waited for:
Medical testing
Then waited for test results
Then waited for treatment plans
Some are now waiting for treatment to start while others are waiting for treatment plans to work.
And we are surrounded by people that live outside of their home countries and away from their spouses and children for years at a time to provide a better future for their families.
They wait for vacations – Often waiting months and years past the promised date.
When there is a family emergency back home they wait for approval to leave – and often don't receive it. (So they often miss the births and weddings of their children, miss helping family after a natural disaster, miss visiting a loved one in a hospital, miss saying goodbye to and burying parents when they die.)
 An interview, a job offer, the adoption to be finalized, or something else…
Give yourself permission to have a bad day: Get it out and then get back in the game and repeat steps 1 – 8.
Forces beyond your control can take away everything you possess except one thing, your freedom to choose how you will respond to the situation. ― Viktor E. Frankl
---
What tips do you have for people that are in the midst of waiting?
---
Image credit:  Pixabay