A few months ago I received this image from Debbie Laskey.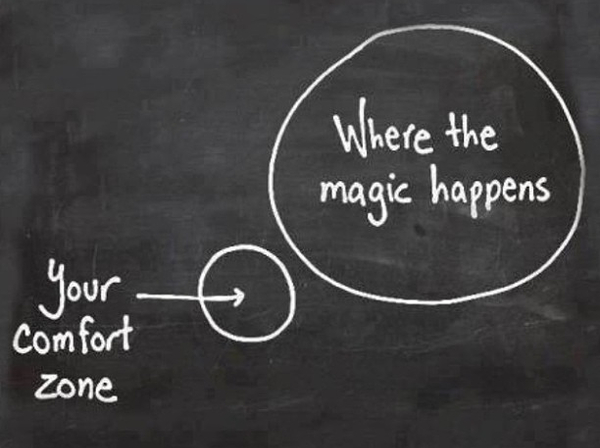 This simple image and 7 words (Your Comfort Zone – Where The Magic Happens) were so powerful that I was immediately impacted.  Since then I have continually shared the photo to illustrate how our daily choices impact individual lives, families and organizations.
Today I was thinking about:
People with dreams that are so big they seem impossible.
People that have recently experienced a life-altering event and are struggling to believe that good things will ever happen again.
Organizations that are seeking to breathe life into a vision that is larger than any one person or department.
People that have lived so long in a comfort zone that can't yet see how it is killing their imaginations, their dreams, their joy, their health and their relationships…
In each one of those examples people have to first catch the vision that something greater is possible, then find a way to hang on to the vision in spite of being uncomfortable.
Each one of us knows someone that has started the journey from comfort to magic, and then listened to voices of fear and ran back to what they were comfortable with instead of hanging tightly to the vision of what could be.  (Sometimes we've been that person.)
In the midst of all those thoughts lyrics from Jimmy Durante danced through my mind,
"Did you ever have the feeling that you wanted to go and still have the feeling that you wanted to stay?  …Stay? …Go?  …Go?  …Stay…?"
Which option will you choose?  
---
Are you trying to break out of your comfort zone?  If so these additional articles may help you: