My husband and I are preparing for an extended vacation and made a quick trip to the store to pick up a few things for the trip and a few basics for the remainder of the week we are here.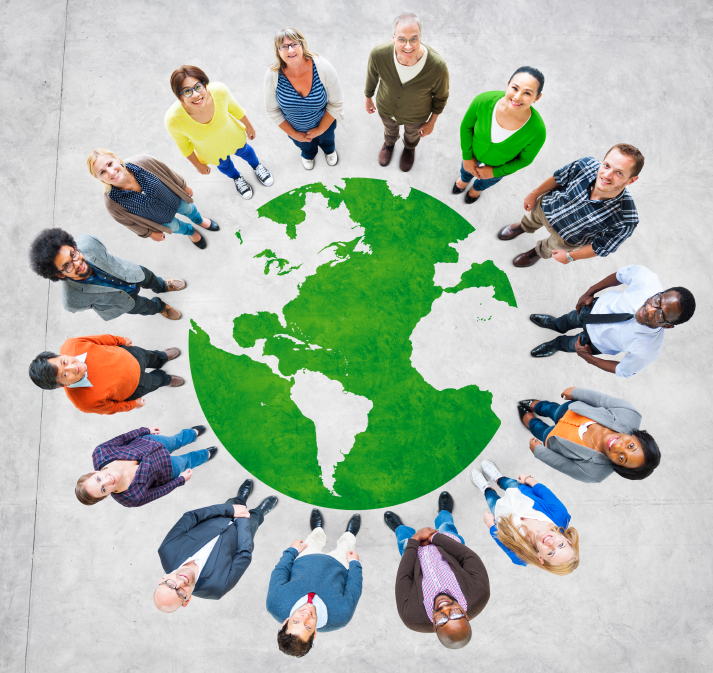 We were barely in the store when the call to prayer sounded.  (Which means that for the next 30 minutes we are free to wander around the store, but we can't receive any assistance from the staff or checkout.)
After gathering all that we needed we joined a group of families in a semi-circle around a produce weighing station, which was already surrounded and now three layers deep.
As a western woman, I still struggle to understand the rules of engagement in these settings.  (Whatever you do -don't look the men in the eye and don't smile at them.  And although the women may make brief eye contact and are gracious, they don't always speak the same language.)
So as I looked for a place to focus, a little girl with enormous brown eyes and tiny pigtails spotted my husband and I.  (She reminded me of Boo from Disney's Monster's Inc. movie.)
We smiled.
She walked closer, stopped dead in her tracks and gazed up at us.
We smiled and waved.
She stood still, unblinking, mesmerized.
We continued to smile and wave and she continued to stand and stare.
Until we spoke to her in a language that was not her own.
Then she ran behind her mother and peeked around her at us.
After a few more minutes her father picked her up and held her hand out to my husband and then to me, and introduced her to us.  …And then introduced himself.
To my left was a young woman that had been watching all of this and smiling.
When the prayer time ended and the line started to move, the man with the young woman took the produce out of their cart and moved forward to put their things on the counter.
Then she realized that a big bag of potatoes was still in their cart and tried to get his attention, "Baba."  (Father.)  "Baba." "Baba…"
With the crowd, and the position of her cart he couldn't hear her, and she couldn't touch him.
So I motioned my willingness to hand him the sack she agreed and we did the handoff.
Once she had his attention she said again, "Baba" and reached for my produce and handed it off to him as well.
My heart was instantly overwhelmed, my eyes misted and Goosebumps appeared.
In minutes we had two beautiful connections with complete strangers.
And I left the store with a warmer heart and two special memories.
---
Today as my mind merged my pre-vacation to-do list with those experiences…
I remembered all of the times that airports and airplanes have provided similar opportunities:
The woman in her sixties that went back to pursue her dream that inspired this blog post.
The executive I met on a flight that was new in his role and doing all of the right things to earn the trust of his new team.
The little boy that engaged my husband on his first trip to the land we now live in and inspired this blog post.
The woman in tears that I met on a flight from Tulsa that had to leave her small son and husband to take a job in another state to support them.  With plans to live in a camper trailer until her husband could sell their house and join her.
The woman I met on a plane that had just lost her husband and was flying across the country to her daughter's home, that missed her flight when we landed in our city.  She was so overwhelmed.  And I had time to help her figure out where to go, walk her to her gate and sit with her until the plane took off.
Beautiful memories filled with lessons, reasons for me to be thankful, and reminders of the importance of human connection…
Leadership is all about connection.   And engaging with strangers is a beautiful way to energize your soul and sharpen those skills.
Please share:  Where do you engage with strangers?  How have you grown?