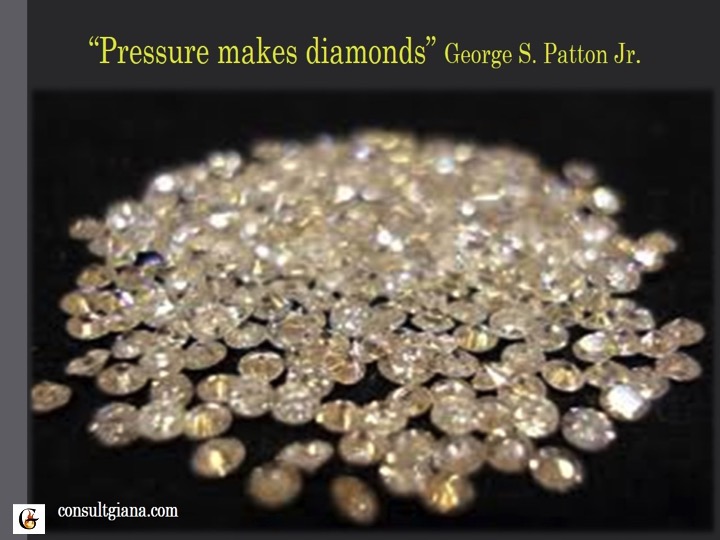 A little over a month ago I spoke to a group of senior level business leaders. Toward the end of our time together, one man said his wife was working for an organization that has downsized several times in the past 12 months, the workload is increasing and morale is tanking. He wanted to know how to support her at a higher level.
Two weeks ago I watched another leader navigate the 4th layoff this year.
He shared how one man cried, how some sat in surprised silence and how others expressed anger.
He shared how the rest of team that loves and trusts him – couldn't look him in the eye.
And then shared how decisions have been based almost entirely on cost savings – not about who is needed to cover all of the job functions, who is the most dedicated or the best team player or who they will need to reinvent the future.
Last week I visited with several titled leaders that work for a variety of companies that are struggling – hard.
Each one is being asked to give more and more of their lives to support the companies they work for. They go to work earlier, and stay later. Many have been told that they can't go on the vacations they were approved for, and have paid for – vacations that would have had them traveling with family over the holidays. They are expected to work instead.
Even required, non-refundable employee training courses that had been previously approved, and completely paid for – including travel and accommodations, have been cancelled.
In every case titled leaders are wondering if logic and humanity have been tossed out the window.  And each one of them is trying to own the situation they're in the midst of while dealing with their own fears, serving their people, attempting to meet their objectives, and have some sort of a life.
If you are a titled leader in these situations and wondering what to do:
Pray for wisdom and for the people throughout your organization.
Enlist the support and advice of loved ones and mentors.
Hire a coach.
Establish boundaries that allow you to serve well without giving everything you have to the company. You will be no good to anyone if you don't take care of health and your family.
Remember who you are and what you stand for and decide:  What will you accept? When will you speak for change? When is it time to move on?
Courage is not simply one of the virtues, but the form of every virtue at the testing point.  -C.S. Lewis
And for as long as you stay on:
Take care of yourself.  Eat right, exercise, spend time with your favorite people and doing your favorite things.
Adjust your thinking so that you aren't speaking and acting like a victim.  Click here for tips about how to develop mental toughness.
Be courageous. Speak truth – up, across and down.  Are there internal opportunities for improvement?  If you are in a position to prevent future layoffs – speak up.
Invest in the people you are there to serve. The leader in the second example spent several hours with his remaining employees after the last layoff. Answering questions, giving them tools to help them navigate the change and adjust their thinking. He didn't try promise them tomorrow – but he convinced them once again that they matter, that he cares, and that they are all in this together. He also helped those that were laid off to connect with other hiring managers.
Be the change your organization needs: Brainstorm with your employees, your customers and your vendors – what knowledge and tools do they have that will help you navigate your new reality?
What tips would you add to this list?
---
Below are links to tools that will help you support the people you lead as they navigate change and face fears that maybe they are next.  
If you've been laid off.