I read the book The Dream Giver  years ago.  And like most of my books it is underlined, highlighted, corners bent back, and notes filling the margins.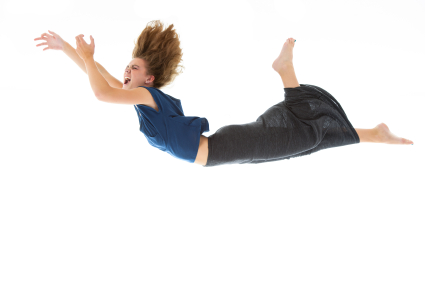 The quote below comes from that book and is one of the quotes that I frequently refer to:
Partially because I want people to feel nurtured and supported and I struggled with the idea of just throwing people in over their head.

And partially because the quote inspires me to think of what is possible each time someone is in over their head!
…And then one day this quote fit every part of my life, personally and professionally.  In that setting, this quote gave me hope and encouragement in the midst of a very confusing, lonely, painful, scary, and growth-filled time!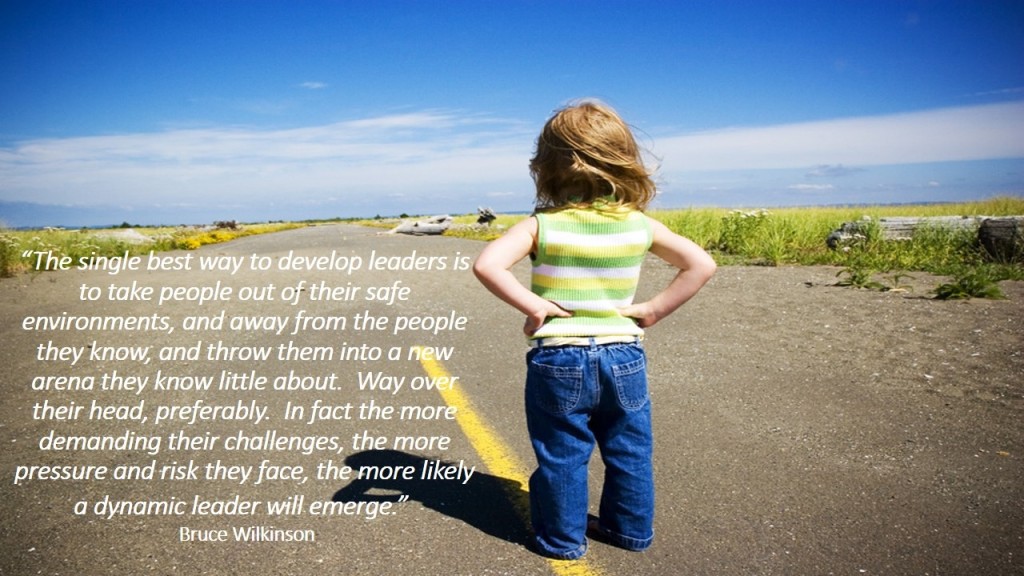 Earlier this week I shared this quote with three women that I knew this would resonate with.
Alli Polin is starting the second year of and expat journey that has taken her from Corporate America in DC to reinventing her life and her profession in the outback in Australia.
LaRae Quy is a former FBI Agent and the author of "Secrets of a Strong Mind."
Dr. Hoda Maalouf is a civil war survivor, a professor and department head at Notre Dame University in Lebanon and the mother of twins.
It did!  And they each responded with a story!  Their responses are so good that instead of posting them all together I want to give you time to focus on each one.

Today I'm sharing LaRae's story: 
"After 20 years of working as an FBI investigative agent, I knew a lot about working espionage cases. In fact, I traveled to other field offices and worked with newer agents to help them understand how to surround foreign spies with informants and develop human intelligence (humint).
The media was viewed as a threat because all of my cases were classified SECRET and if a reporter got wind of one of my operations, it meant a serious security leak. 
And then, I was asked to be the spokesperson for the FBI in Northern California. 
I resisted change for most of my career, opting to stay in counterintelligence rather than branching out into other areas.
I had become an expert in my field, and I liked how that both felt and sounded.
But I also knew this:
I had become stale in my thinking.

I was no longer curious about other FBI investigative programs.

I was isolated in my own world.

I

n short, I knew I needed a change, so I said yes to the new assignment.
I went from being a top dog agent on my squad to a diddly-squat on the rung of management hierarchy.
I worked directly for the Special Agent in Charge of the San Francisco Division which included all of Northern California. In an office that large, we had big cases that attracted national and international media attention, and I was the face of the FBI. I did all the television, print, and radio interviews. I was paraded around to all the media outlets in the San Francisco bay area, and as I shook their hands, I knew without a doubt I was in over my head. 
I had no training to be a spokesperson—the FBI's philosophy goes something like this: sink or swim. Agents are taught early-on that a can-do attitude will keep you moving forward in less than perfect circumstances. Strong thinking will always allow you to find ways to overcome an obstacle or break through a barrier.
I took a video of myself and was shocked at how many of my expressions looked harsh or defensive when practicing in front of the camera. Since many of the questions would come from hostile reporters, I also recorded my voice as I gave different answers, again surprised at how easily my tone shifted with my attitude. 
I broke into a sweat during my first press conference—each and every mistake I made would be on national TV. In front of the cameras, I reminded myself that I knew how to do it, that I had anticipated the questions from reporters and practiced my answers. I made it through and my photo ended up on the front page of the local paper the next day.
I was challenged beyond anything I had ever done before, but it made me tougher mentally and more confident in my ability to land on my feet when faced with the unknown."  
~ This was the first post of a 3 part series. ~
~~~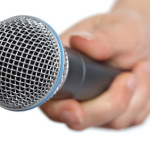 It's Your Turn!  Please Share:
Have you ever felt thrown in over your head?  What did you learn?  How have you grown?  

If you know someone that is feeling over their head right now, please share these stories with them and give them a reason to press on! 
Image credits:  iStock Photo & Suzie Kummins Poirer