I was recently helping my 9-year-old neighbor with her homework. She'd had a long day at school, and we'd been studying for an hour and her brain was tired!  As I pulled out the last book we needed to study she said, "I can't do this!"
Immediately I interrupted, "Oh honey, don't say that! Because…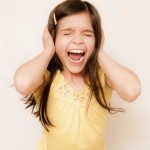 She immediately plugged both of her ears and said, "I can't do this!"
I doubled over in laughter!
And then asked if we could make a deal.
We would take a quick break and I would tell her a story and then she would finish her homework.
Deal made.
And then I told her the story of The Little Engine That Could.
A few minutes later, as we opened the next book she said, "I can do this, I can do this, I can do this…"
---
Shortly after the conversation with my young neighbor, I realized that I had been absorbing a lot of negative energy from people around me, to the point that I was starting to feel beat up. I never said it out loud – much less admitted it to myself, but I was starting to feel like I could not reflect enough light into the negativity around me to make a difference.
Then I visited with two other ladies that have been living in this big sandbox for more than a decade, and although they live in different neighborhoods they shared that they have been feeling the negativity in this land increase. So much so that one of those women commented that she was beginning to feel beat up. (Interesting that she used the same words I'd been feeling and I hadn't said anything yet.)
Last weekend, I read an article written by a woman from here that has accomplished amazing things in spite of all the limitations placed on her because of her gender. Her article was heart-breaking as she shared the exhaustion she was feeling and and was raising a flag of surrender.
So here's what I've been pondering since:
I believe we are all here for a reason, and we are most fully alive and make the biggest difference when we live lives of purpose.
We can't live our purpose or make a difference if we allow the environment we are in to impact us to the point of surrender.
We must have time away to plug into truth and wisdom.
We need others with us on the journey that will help us identify when we are wearing out, and surround us with encouragement and prayer.
We must replace words of negativity and defeat with words of purpose and faith.
---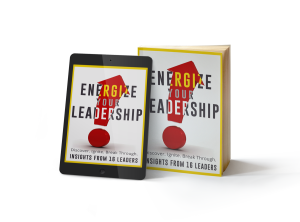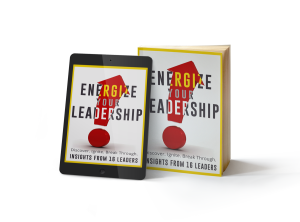 Have you purchased your copy of Energize Your Leadership Yet?
Here's what others are saying…
"Energize Your Leadership is inspirational and motivational but, most of all, it is practical and can be applied by anyone…" Alex De Laiglesia
"A must read book for everyone from management to employee. Very interesting to read and easy to relate to real life situations. Hard book to put down! Should be mandatory in every business to train management and employees. I highly recommend this book!" Tracee Grosz