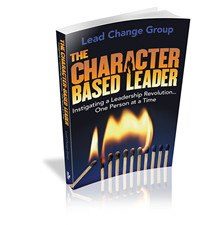 In September of 2012 I launched a book with 20 other co-authors that are deeply passionate about the overwhelming need for Character-Based Leaders to Instigate A Leadership Revolution in our world.
The need is still there.
Our passion was spot on.
And the book received great reviews.
However, it was a first book for most of us and there was so much we didn't know.
One of the biggest learning's was that after more than a year of collaborating, writing, and editing our book…   Getting it published and celebrating wasn't the end of the story – it was only the beginning.
It was hard to keep putting energy into a project that took twice as long as we had anticipated, when we all needed to be involved in other things.
And speaking for myself, I wasn't super comfortable asking clients, peers, family and friends for help.
Since then I've heard my friend Becky Robinson emphasize how much a book launch is like a wedding:
Months of planning
A Wedding Celebration
And then the daily work of creating a healthy marriage begins
Or as my pregnant sister pointed out – it could be like having a baby:
Months of preparing for a new life
A Birth-Day Celebration
And then midnight feedings and the responsibility of raising a child begins
In both analogies – the people in your life are involved in the celebration, and provide wisdom and support as you begin the work.
---
A little more than two years ago a different group of leaders
from around the world came together online.
We quickly recognized stories and experiences that had one theme in common: leaders were feeling sapped of energy. Some of us saw it in the workshops we were facilitating, others heard it from coaching clients; many of us noticed it in leadership at the organizations we worked at.
We heard things like this… working mothers, and small business owners: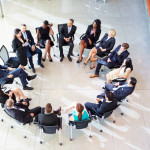 From Corporate Professionals…
"Lately, I feel more like a human doing than a human being."
"I'm feeling the pressure to effectively lead my direct reports while managing those above me."
"Some days, I feel like I'm walking blind in a mine field and others I'm like a meeting zombie."
"To say I need a break to recharge my batteries, is an understatement!
"Between kids, husband and colleagues, it seems I'm the go-to person when there's a problem or concern."
"I love helping and giving to others, but I'm not a bottomless pit of energy."
"Seems like everything is just getting busier and more complicated."
"How am I going to handle everything without burning myself out or letting someone down?"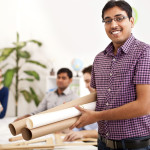 From Small Business Owners:  
"Where did the passion go?"
"I loved creating and launching my startup business, but now I find that my days are filled with so many repetitive tasks that just aren't fulfilling."
"The pressure to lead, perform and deliver never ends. I always need to be on."
"I accept this responsibility, but I must confess, I'm exhausted. "
No stranger to the phenomenon ourselves, we found that each of us had also experienced a moment or period of lack of excitement and energy. And after a season or two or three or more – we learned something that helped us breakthrough.
So we decided to write a really vulnerable book and share our personal stories of painful, energy-sapping challenges, what we eventually did that worked, and what we learned. …Deeply believing that it would provide a roadmap for others that are dealing with the same type of challenges.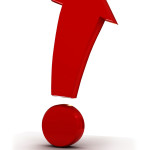 According to the people that have previewed this book. Our stories are resonating…
Packed with war stories and wisdom, written by human beings not selling leadership models! ~ David Hain, Director of Transformation Partners

Read first story and thought wow this is totally my friend right now. Read second story, same thing. It is excellent. You can totally put yourself in almost every story whether as the authors experience or coming from the other side. Also great read even just to see what others are going thru and then you can relate to your coworkers better. ~ Kelly Roehrich

Energize Your Leadership is packed with insight and is one of the most exciting and innovative books on how to grow your personal leadership. A "must read" for any professional seeking proven techniques to achieve breakthroughs in their performance." ~  Steve Gutzler, President, Leadership Quest

The power of storytelling comes alive in this collaborative book, Energize Your Leadership. These diverse leadership pros wisely decided to write a book that reached instead of preached. They dug deep into years of personal experiences to offer every leader and future leader the ONE thing they each need: A reflective way to stay energized. Without lecturing or proclaiming there is one best practice, they break through the apathy, that all leaders can intermittently feel, with stories that inspire. ~ Kate Nasser, The People Skills Coach

At some point, almost every manager will lose their initial enthusiasm, start to feel overwhelmed and become disengaged. Before that happens, get a copy of Energize Your Leadership and learn how to join the ranks of those who avoid this trap. If you've already hit the wall, read this book immediately. Help is on the way!"~  Jesse Lyn Stoner, Co-Author of Full Steam Ahead! Unleash the Power of Vision

---
TODAY we launch

Energize Your Leadership!
YOU'RE invited to be a part of our celebration and involved in more than a one-day life-event: 
If you know someone that fits any of the descriptions above that is struggling to find the energy they need –Please forward this post to them and encourage them to buy the book, or better yet – buy it for them!
If you lead a company or a department and you are continually asking your people to do more with less – consider how much your team needs energy and purchase this for them!
Get your Amazon Kindle Version Here! (And yes, if you have a smart phone or tablet there is a FREE Kindle App that you can download!) ~ OR ~ Have a book sent to you from Amazon here!

If you are on social media –

please share!

Your network may be in need as well!

When you read the book – please post a review on Amazon! (Even if we have hundreds of reviews!)
The more people that purchase, read and review this book this week 
= More visibility which
=More Energized Leaders!  
THANK YOU for celebrating and sharing!