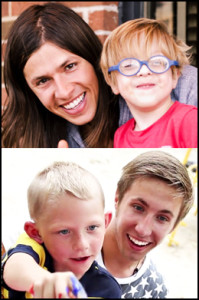 A few weeks ago I had an opportunity to interview Seth and Chandler Bolt via Google+.
Seth is the bass player for the internationally renowned band NEEDTOBREATHE.
His brother, Chandler is a decade younger, a very successful entrepreneur and a college student.
They look different.
They have different interests and different strengths.
They hang out in different circles.
Prior to the interview I had just a few hours to take a brief look at their new book.   I was hooked instantly because:
Of the electricity these two generate together.
Their WHY reflects so much of my own WHY.
Of their playfulness, and their deep respect for each other.
Of their pay-it forward thought process….
They get it.  You can't break out of a broken system until you realize that Change Begins With "Me"!
How it all started:  The two of them were visiting one night and realized that the successes they've experienced are rooted in lessons their parents taught them.  (Lessons they did not always appreciate, lessons they sometimes took for granted, and lessons that many of their friends never received.)
As that realization sunk in, they decided to write a book to share those lessons with others and to give their parents a lasting legacy.  What they've created is as unique as they are.  Half of the book is written on a black background with white text, the other half is a white background with black text.  The pages are filled with pictures and doodles and links to music.  (They call it A.D.D. friendly and have written it with millennials in mind.) Continue Reading…