…You've heard it before, maybe a million times.  Does it mean anything to you?
This slideshare was one of the first articles I wrote when I started blogging and it carries a very important message for our world.
It also sets the stage for an important post about how to deal with manipulators that will be out next week.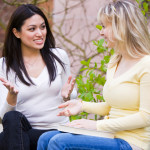 I'm curious, have you pondered the importance of those words before?  PLEASE Share!  
"Together You Stand, Divided You Fall."