In her keynotes and workshops, Chery Gegelman takes WILDLY DIVERSE AUDIENCES on Adventures that are filled with curiosity, learning and growth.
Her approach makes it possible for people to face hard issues and work through them in productive ways.
Your audience will know they matter.  (And so do the people next to them!)
They'll be reminded how important their knowledge, experience and perspectives are – and have new reasons to seek out the knowledge, experience and perspectives of others.
And they'll leave with increased energy, new strategies and the desire to make a greater difference.
Chery inspired and motivated us to: listen intently, think broader, laugh louder, care deeply, expect excellence, celebrate success, learn from mistakes, accept challenges, embrace changes, cherish friendships, value values, speak with conviction, believe in others, believe in ourselves, seek knowledge, be enthusiastic, challenge inequity, persevere, problem-solve, spread joy, be playful, cry openly, and accept differences.K.A.
---
Most requested keynotes and workshops: 
---
FOR:  COMPANIES that really want the word EMPOWERMENT to be more than wallpaper
& PEOPLE that want to make a greater difference…
  Learn to Lead Change: With or Without a Title!  
Are you convinced that you and your team are capable of making a bigger difference?  …For each other?  …For your organization?  …For your community?  Do you dream of working for an organization that is committed to Character-Based Leadership?  But you're concerned that you don't have the position or power to make change happen?  This keynote and workshop provides real examples and strategies for learning to lead change from the middle and the edge of organizations.
Or are you a titled leader that wants to make empowerment a greater reality in your organization?   But struggling to convince your employees that they really have your permission to think, speak and act?  We can help!  …And the rewards will exceed your expectations!  (Customer Satisfaction, Employee Engagement, Revenue…)
Chery, Today was a hit! You were a delight and commanded the attention of all. We'll be a better company. The feedback has been fantastic! Thank you for sharing your time with us. Teresa Knox
Founder and Former CEO – Community Care College, Clary Sage College, OK Technical College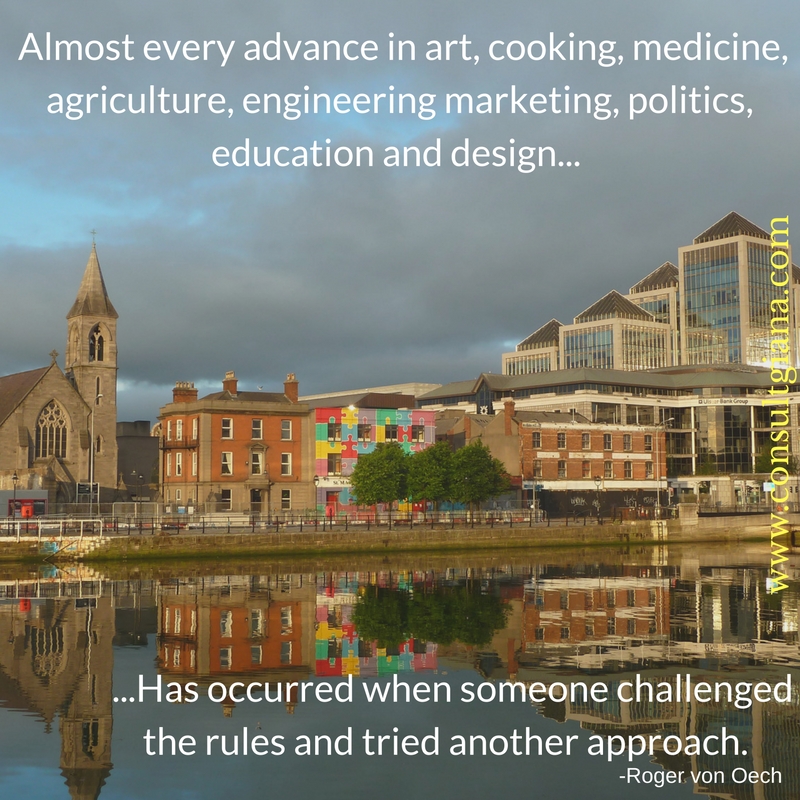 ---
FOR:  STUDENTS
Teens, recent college graduates and adults struggle to interview, move and adjust to life outside of their comfort zones. Most don't realize that every comfort zone will eventually change, or that their ability to learn to embrace discomfort will make them more successful.
Embracing Life! …Beyond Your Comfort Zone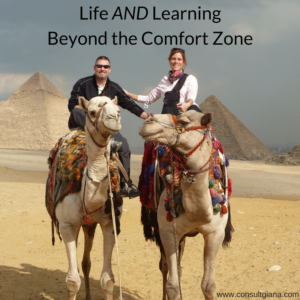 A 2-hour workshop that leverages stories from Saudi Arabia and emphasizes critical life skills your students need.  Your students will acquire current information about another culture while learning to embrace discomfort, think critically, become more compassionate and make a greater difference.
Chery gave one of the most interesting presentations I have ever heard. Our students were fixated on Chery's words! They knew that this was REAL life; someone who had truly experienced veering out of their own comfort zone by encountering life in another country. She communicated with the kids in such a manner that they were genuinely engaged. As a teacher, I was so impressed with Chery's dedication and passion. It is evident that she has a genuine care and compassion for people, especially our youth. Chery is very personable and her compassion shines through. Her kind and supportive approach drew the students out of their own comfort zone, seeking answers to questions they had. Bev Frank
Geography Teacher, Beulah, ND
---
FOR:  CHURCHES & FAITH-BASED GROUPS
Fear Not and Go!  Seek the Whole Truth and Love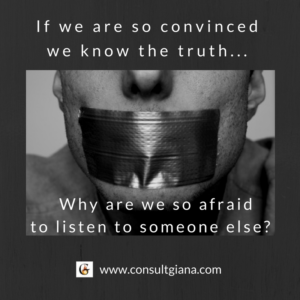 Background:  We said we'd move ANYWHERE in the world EXCEPT "there".  Then we received an invitation to move to that one place we didn't want to go. Saying yes to life there meant giving up:  How we would worship, certain foods, and entertainment; and that as a woman – I would give up my right to choose what I would wear in public and how I would travel.
In the keynote or workshop – You will get a taste of what we:
Witnessed
Experienced
Learned
And leave equipped with Biblical tools to connect with anyone that doesn't share your faith or values.
Gifted speaker and communicator only partially describe Chery's skills and abilities. As Chery addresses her audience, one gets the distinct impression that she makes listening and speaking one fluid process. This style of engagement has a way of putting her audience at ease,which allows them to actively engage. Additional words I would use to describe Chery are: bridge-builder, truth bearer, confidence holder, active listener and trustworthy. Chery has a heart for helping and reaching out to others in a way to makes them feel valued and significant. Sonia McFarlane
---
FOR:  ANYONE that wants a better way to work through divisive issues
A Conversation Safari:
What is your typical reaction to divisive issues? Do you vent to those that think like you? Do you label those that don't? Do you fret and worry?
What if there was an alternative?
A Conversation Safari  is a workshop that merges the spirit and adventure of a real safari with an opportunity to dialogue with and learn from those that think differently than you do.  Helping you turn unaligned agendas & conflict into an adventure that fuels problem solving.

Conversation Safari's are not liberal or conservative.
They are designed to help participants BALANCE the use of their brains AND their hearts.
Resulting a dialogue that is fueled by critical thinking AND compassion.
The room fills with energy as people passionately share their point of view and then listen deeply to others.
Attendees often linger after a session has ended, savoring the learning's, growing relationships and hope they feel.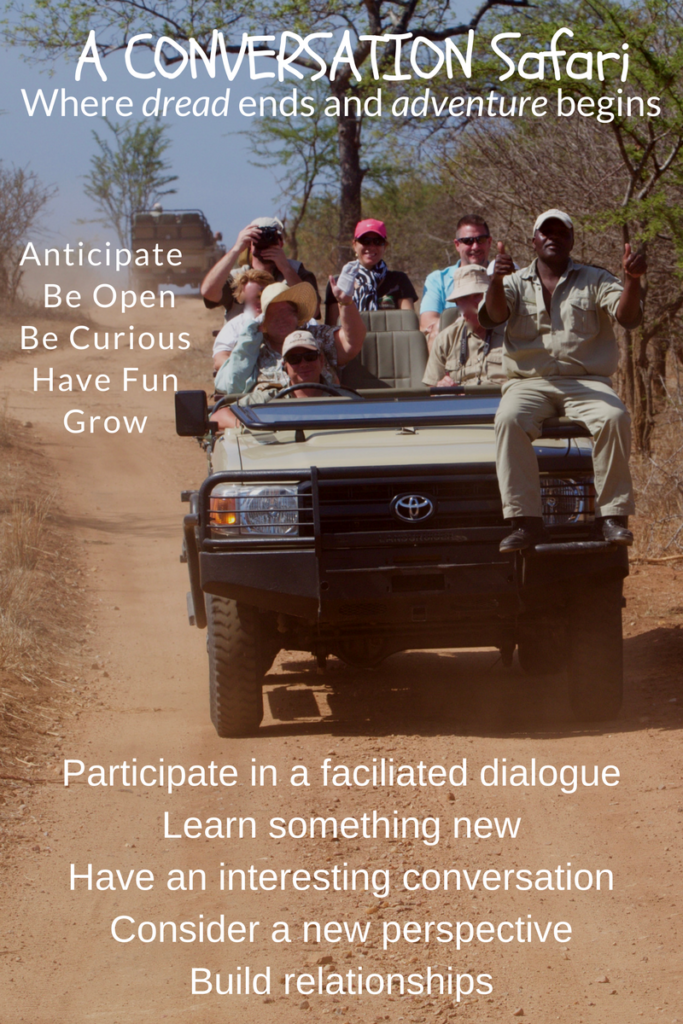 I've had the privilege of participating in one of Chery's programs recently. I was awestruck by the unique ability she possesses to successfully facilitate in-depth discussions within groups of strangers from culturally and historically opposing viewpoints. Chery is a great facilitator, communicator, listener, instructor, counselor and mentor with a passion for truth and real problem solving! Jaynia Samaroo
---
Keynotes and Workshops are customized for YOU!
For YOUR crowd and for different learning styles.
Grow yourself, your team, your organization, & your faith.
…And then make a BIGGER IMPACT!
---
Creating a remarkable event with less stress for you:
My audio-visual needs will be communicated far in advance
I will arrive early and not demand special treatment
I am here to serve you
---
To learn more email:  chery@consultgiana.com