Hi I'm Chery!
I deeply believe that:
Anyone can be a leader.
Everyone knows something that the rest of us don't.
We all need to leave our workplaces, communities, nation and world – better than we found them.
Those beliefs caused me to instigate change from every position I've ever had and continually provided opportunities to lead system-wide change from the middle and the edge of organizations.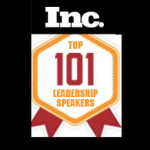 Today I am an entrepreneur, recognized as a top 100 leadership speaker by Inc., an author, a consultant and a recovering expat that is passionate about helping individuals, titled leaders and organizations grow and reach their potential.
My faith and my firm belief that leaders need to walk their talk were the reasons I agreed to move to a part of the world that I once feared.
During my years in Saudi Arabia, I embraced opportunities to:
Ultimately emerging from the experience with even more conviction that our world needs YOU to use your brain AND your heart to make a greater difference in our world – regardless of your race, religion, nationality, education, income, title, location, or age…
---

Chery, Today was a hit! You were a delight and commanded the attention of all. We'll be a better company. The feedback has been fantastic! Thank you for sharing your time with us.  
~Teresa Knox, Founder and Former CEO – Community Care College, Clary Sage College, OK Technical College
---
Some of my most requested topics and events:  
The Invisible Woman:
How an Unwanted Change can Transform Your Life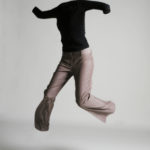 Don't Wait for a Title!
How to Lead Change from the Middle and the Edge of an Organization
A Conversation Safari:
Turning Unaligned Agendas & Conflict into an Adventure that Fuels Problem Solving
---

Chery, God has blessed you with some crazy skills. You got it going on. You are poised, you think on your feet, you instantly connect, and you add loads of value. It was a pure pleasure to work with you!
~Dr. Bob Schooley, Director of Leadership Development, Cherokee Nation Business
Check out what others are saying here
---
Presentations are customized
For YOUR crowd and for different learning styles.
To learn more email me at:  chery@consultgiana.com
Grow yourself, your team, your organization, & your faith.
…And then make a BIGGER IMPACT!
---
Chery  brings energy and excitement to every opportunity.  She is strategic in her ability to see the big picture and also humble enough to jump in wherever needed and make things happen. She does everything with excellence, focusing on her client's best interests, cheerfully but also truthfully without compromise.  
Mike HenryVP Operations SageNet LLC
---
I'm focused on making your event more remarkable & less stressful.
My audio-visual needs will be communicated far in advance.
I will arrive early and not demand special treatment.
I am here to serve you.