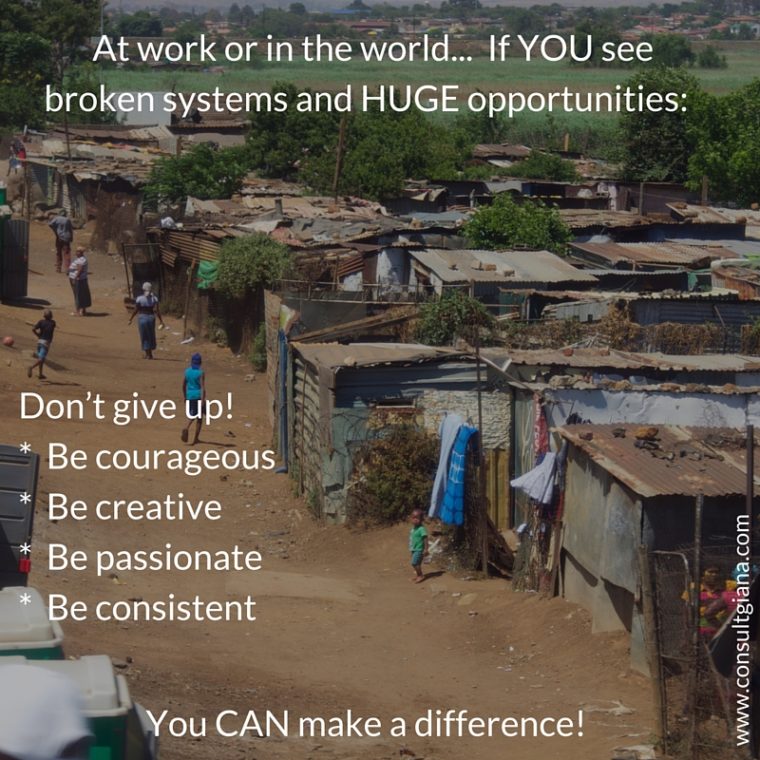 Our world needs people who can lead positive change!
It requires unshakable vision, grit and character.  Recently I've been watching a story develop in the U.S. that is worth studying – Even if you don't live there.
For those that aren't aware of this story, this is a quick look at the facts:  
Colin Kapernick is a professional football player that recently decided to exercise some of the freedom our country grants everyone.
He decided to stay seated during our national anthem, as the rest of the stadium stood and honored our flag and our country.
Colin says he is protesting because, "I am not going to stand up to show pride in a flag for a country that oppresses black people and people of color. To me, this is bigger than football and it would be selfish on my part to look the other way. There are bodies in the street and people getting paid leave and getting away with murder."
His decision created a lot of heated debate with some people criticizing his patriotism, some people defending his right to protest and others applauding his reason for protesting.
It did not take long to discover that Colin chose to wear socks with pictures of pigs in police uniforms during practice, which caused more debate.
A short time later he met with a Nate Boyer, a former Green Beret Soldier and professional football player with his own passion for freeing the oppressed. Their conversation resulted in Colin's decision to kneel; instead of sitting the next time the National Anthem was played.
Colin has also indicated that he will donate $1 Million to help those affected by police injustices.
---
Lessons for Change Leaders:
ACKNOWLEDGE THE GAP BETWEEN WHAT IS AND WHAT COULD BE:  Although our country has made significant progress towards our vision, we aren't there yet. (I've written about that gap before and made suggestions about actions that each of us can take to close that gap.)
LEVERAGE RESOURCES AVAILABLE TO YOU:  All U.S. citizens have the right to speak out on any issue and to peacefully assemble. Although I can't imagine not standing for our anthem, our uncommon freedom gives Colin the right to protest in this way.
LISTEN TO OTHERS:  Colin deeply considered Nate Boyer's perspective and decided that as his protest continues he will kneel instead of sitting. His new choice demonstrates respect while protesting.
THE CONTENT OF YOUR CHARACTER MATTERS:  Wearing socks with pigs in police uniforms is antagonistic, and indicates that ALL police officers are contributing to the problem. It also implies that the public is never wrong and should never be accountable for their choices and actions. This choice did nothing to facilitate healing or change. Instead it fueled more division and causes police officers to be more defensive and fearful of the kind of behavior that Colin appears to be encouraging.
STAY FOCUSED ON THE SOLUTION: Making a donation to victims of injustice is compassionate. But it focuses only on what has gone wrong instead of helping things to change for the better. All change leaders need to ask themselves, "Are my actions helping to facilitate a solution?"
CELEBRATE PROGRESS:  Our focus drives our behavior and our behavior drives our results. If we spend all of our time and energy talking about what isn't working, instead of remembering how far we have come, we will be discouraged and angry.   And those negative emotions will continue to fuel negative results and increase the size of the gap.
Harvard sociologist Orlando Patterson is known for his work regarding issues of race. He has said that "America, is now the least racist white-majority society in the world; has a better record of legal protections of minorities than any other society, white or black; and offers more opportunities to a greater number of black persons than any other society, including all of those of Africa."
That's something to focus on and celebrate while we continue to work to close the gap.
KEEP GOING:  Just like sports teams that must continue to practice to improve, change leaders celebrate their achievements and then keep working!
CONNECT THE TRUTH BETWEEN THE EXTREMES:  Bias exists both consciously and unconsciously. As change leaders discover connection points, they draw people in from both extremes and illuminate opportunities to work together.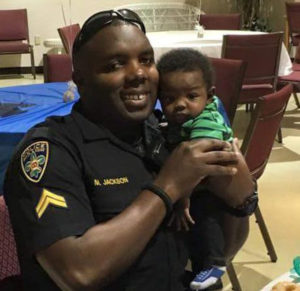 Montrell Jackson personally lived between those extremes. He was a black man and a police officer. In the two-week time between Anton Sterling's shooting and the ambush that took his life, Montrell shared some of his thoughts and feelings in Facebook post that went viral after his death. "I'm tired physically and emotionally. Disappointed in some family, friends and officers for some reckless comments but hey what's in your heart is in your heart. I still love you all because hate takes too much energy but I definitely won't be looking at you the same. Thank you to everyone that has reached out to me or my wife it was needed and much appreciated. I swear to God I love this city but I wonder if this city loves me. In uniform I get nasty hateful looks and out of uniform some consider me a threat…"
 "There are those who see humanely and those who don't in every country and faith community.  Lumping everyone of a particular race, culture, religion or uniform, into a single stereotype is a way of failing to see them as people." -Anatomy of Peace Book (Italics mine.)
 People on both extremes of this issue, are failing to see each other as people, and inviting more of the very behavior they say they hate.
---
YOU can be a part of closing

this gap:
Change starts with the only person you control… You!  Ask yourself,
Watch the 10 minute TED Talk below:  Police officers in the most complained upon unit in their department learned how to create positive change.  A change that has resulted in them building community relationships and receiving zero complaints in 6 years, while increasing the effectiveness of their mission in the community. 
Purchase a copy of The Anatomy of Peace Book. This book is the foundation of the training those officers received.  It is a life changing book for almost everyone that reads it.  (Something I continue to witness on our international housing compound and something you can validate by reading the reviews on Amazon.)
Please share: What would you add to this list?