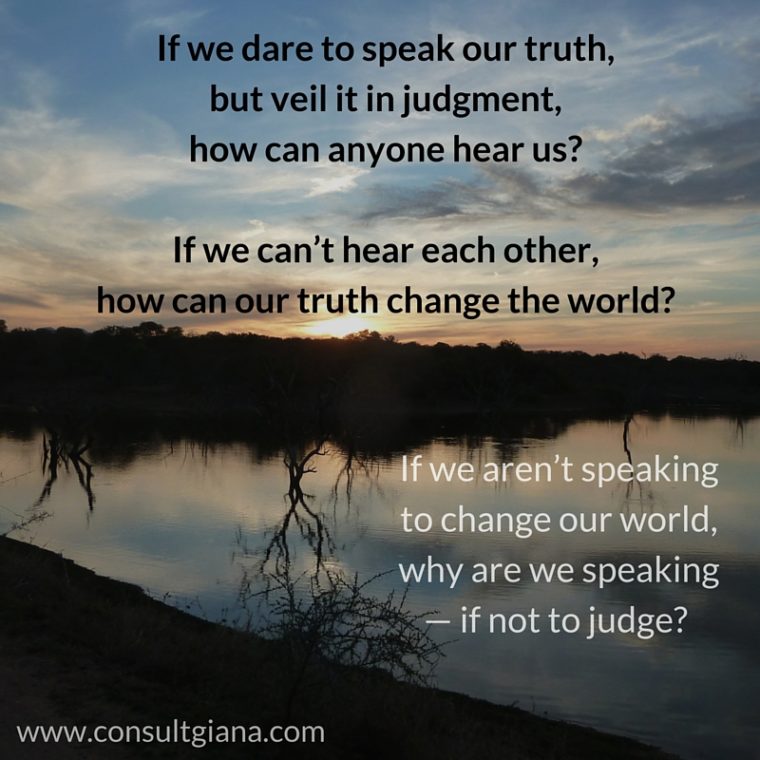 As many of you know, I'm living in a part of the world where many freedoms that I once took for granted – don't exist.  -Now don't get me wrong I agreed to move here, to seek first to understand and to learn.  So I'm not complaining.  …But I absolutely must share what I'm learning.
Have you ever considered that…
In countries where sharing research and opinions puts liberty and lives at risk – citizens are being taught that it is safer not to think
In countries that allow freedom of speech, traditional journalists have done so much of the work for citizens – that we've allowed ourselves to become lazy thinkers
Dialogue is a way for us to seek truth, gain new perspectives, build relationships, and solve problems
Dialogue is also a freedom that many take for granted
Not long ago I watched a TED Talk by Margaret Heffernan titled The Dangers of Willful Blindness, in that talk she said,
Freedom doesn't exist if you don't use it. 
Within the same 24 hours: I watched several family members and 2 friends, use their freedom to share their political views on Social Media.   Three posts from 3 separate people, that live in 3 different places.
And then watched as some people expressed frustration at another political post, while others leveraged their own freedom to respond.
There was lots of talking, lots of defending and not much listening:
One discussion ended with threats of no longer doing business together.
One ended by several people unfriending each other.
All three sounded hostile, and involved some of the following: name-calling, cursing and passive aggressive behavior.
On the positive side:
One of those discussions eventually turned a bit more positive, as people participating in the discussion took more time to show respect for the values of those they were dialoguing with, and then encouraging them them to read particular articles and think.
Another unrelated discussion started between friends.  And from the very beginning of the discussion most people paused to pay respect to the people they were dialoguing with and then challenged each other's thoughts with new perspectives and more articles.
Those that are starting a conversation or responding have taken the first step in leveraging their freedom.  
The second step is learning to:
Hear the Biography, not the ideology.  — Agape, via A Free Listening Project
---
That second step becomes even more critical when you consider the following:
Have you ever read conflicting articles that report the same events with such entirely different perspectives that they don't sound like the same event?  …And then you aren't sure what to believe?
This article emphasizes how Social Media has disrupted the truth.
In a biased world that is not fact checked – WE must to learn to listen, research, dialogue and think!!!
Yes it takes time, energy, courage, and humility.
(And to be honest there are times my brain feels it's been through a blender!)
But thinking will fuel your intellectual growth.
It will help you uncover truth.
It will grow your compassion.
And it will help you solve big issues at a root level instead of a surface level.
You can start by asking this question:
Will you tell me your story?  I'd love to know how you came to this point of view.  -A Free Listening Project
---
To become even better at dialogue, these are great resources:
A TED Talk that encourages us to be a scouts instead of warriors.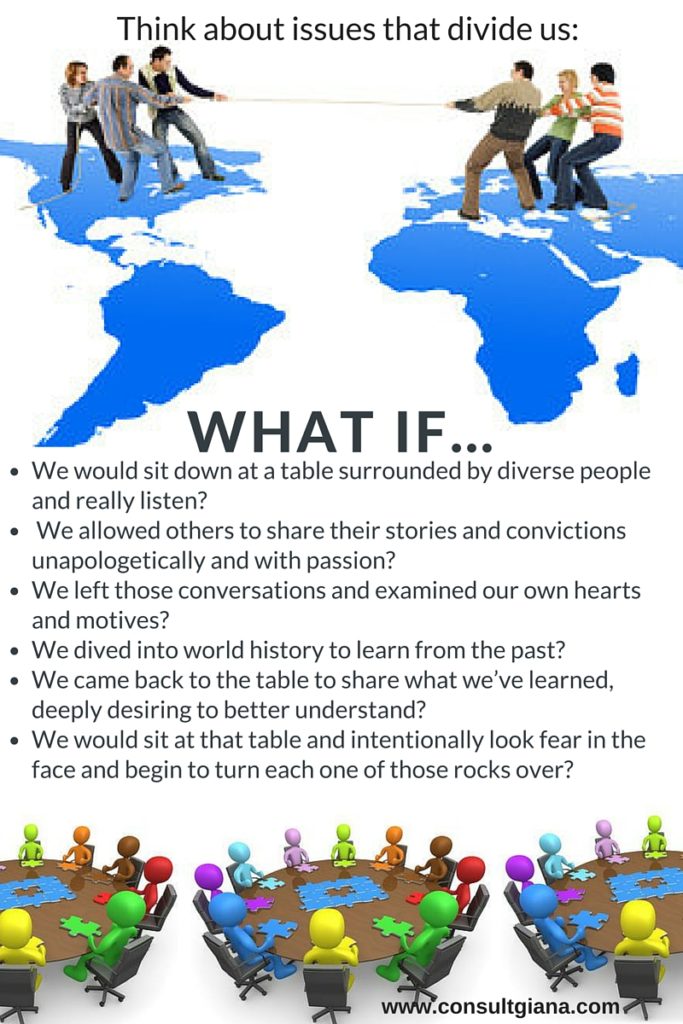 ---
Special thanks to:
 Tony Vengrove for sharing the article about how Social Media disrupted the truth.
Erin Schreyer for sharing the article from A Free Listening Project.
Image Credits: