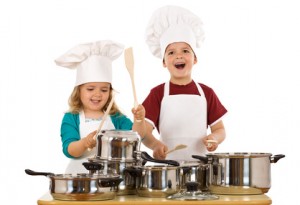 One evening several summers ago, my husband and I (who don't have children of our own) were at a playground with my six and seven-year-old niece and nephew.  They took me to the highest part of a fort and told me that I was the princess, they were my guards, and that my husband was "the bad guy."  I was instructed to stay in the tower and they would protect me!  In the moments that followed, my husband and I were transported back to a world we have nearly forgotten.
As I found myself savoring each second of that evening, I also found myself wondering why we don't visit that world more often.
The entire experience made me think about the Disney Movie, Monsters, Inc., a movie about Monsters that power their world by capturing the energy in a child's scream.  Through a series of events they discover that a child's laugh produces much more energy than a scream.  …Ultimately transforming their entire world.  Do you see the connection to the workplace?  
When I was a child, my mother opened the kitchen cupboards and handed each of us a kettle and a wooden spoon and led a parade around the house.
An example I followed years later, when I led a parade of employees around a commercial kitchen and invited them to make a joyful noise by banging wooden spoons on the pots and pans that were hanging from the ceiling, just to celebrate who they were and how much they were valued and appreciated!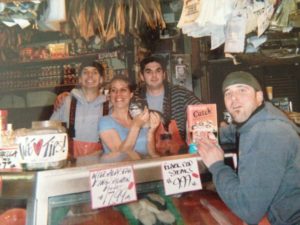 And when that bit of craziness worked, I became bolder…
Determined to inspire a new team that was under-performing and feeling victimized to think differently I borrowed an idea from the Charthouse FiSH video and decorated an entire department with fish, then purchased stuffed animals that looked like fish, and instigated a contest to encourage team members to catch each other doing something right!
As the contest evolved each person had a live beta fish swimming on their desk, when music played in the office everyone stood up and tossed fish across cubicles, and before long we were sharing this magic in other departments as we tossed fish with them!
(I knew that the reason we were embracing play at such a high level was to inspire positive change, however, I was still nervous about how professional it may appear.)
One day a very important customer visited our office as popcorn was popping and all of that color and commotion was occurring.  After a few minutes of walking around and looking at everything, that customer walked over to me and said,
Ken Blanchard says that you have to impact knowledge before you can impact attitude, and you have to impact attitude before you can impact behavior.
Multiple articles emphasize how much play decreases our stress and increases our creativity and problem solving abilities.
For that team, even on our busiest and most stressful days, taking a few seconds to play a song and toss a fish released stress and increased energy.  And that energy spread from department through department until it had "infected" our entire location.
The impact?  An under-performing and under-supported team that was feeling victimized. changed their focus, learned how to play together, built trust, began meeting and then exceeding their goals…  And ultimately instigated multiple organizational development projects that impacted nearly a dozen locations throughout the nation.
For all of those reasons, I believe my niece and nephew and Disney are brilliant…  When we create workplaces that encourage people to use their imaginations and to laugh, we will increase energy, teamwork and results!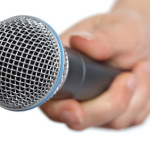 PLEASE SHARE:  How do you play at work?  And how has it impacted your results?  
Additional Resources:
Image Credit: Fotolia