Last week I was facilitating a leadership development session for people from every department and every level of a large organization.  During our discussion I asked them if they realized that regardless of their title they are paid to think.  …Their immediate response?  Silence.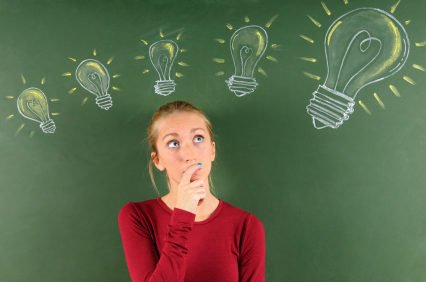 Later in the week I re-opened the book The Secret and as I skimmed through the pages this quote jumped off the page, "Check your brains at the door.  They will be returned to you as you leave the building.  ~The Management"
How about you?  Are you paid to think?  …Or to check your brains at the door?  
…As we near the start of a new year I wonder:
How many people work in cultures that expect them to check their brains at the door?
How many organizations have actually invited their employees to think?
How many organizations have provided the tools and the training to help their organization unleash the knowledge that exists within their own walls?  
Regardless of your title:  What if…
You shared a vision for 2013 with your team that invites everyone to bring their knowledge, their ideas, and their questions to the office?  A vision that encourages collaborative problem solving from people across the organization no matter who they are or where they sit?
Your organization begins to reward people for asking tough questions and even challenging current policies that don't serve the customer or the company well?
Everyone works together to create a culture that unleashes each other's strengths?
You succeeded at building a  stronger organization?  …And have more fun doing it?
…What if… ???
~
For more on this topic check out these resources: