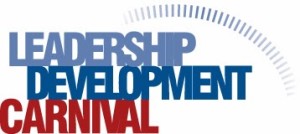 I'm honored to host Dan McCarthy's Leadership Development Blog Carnival this month.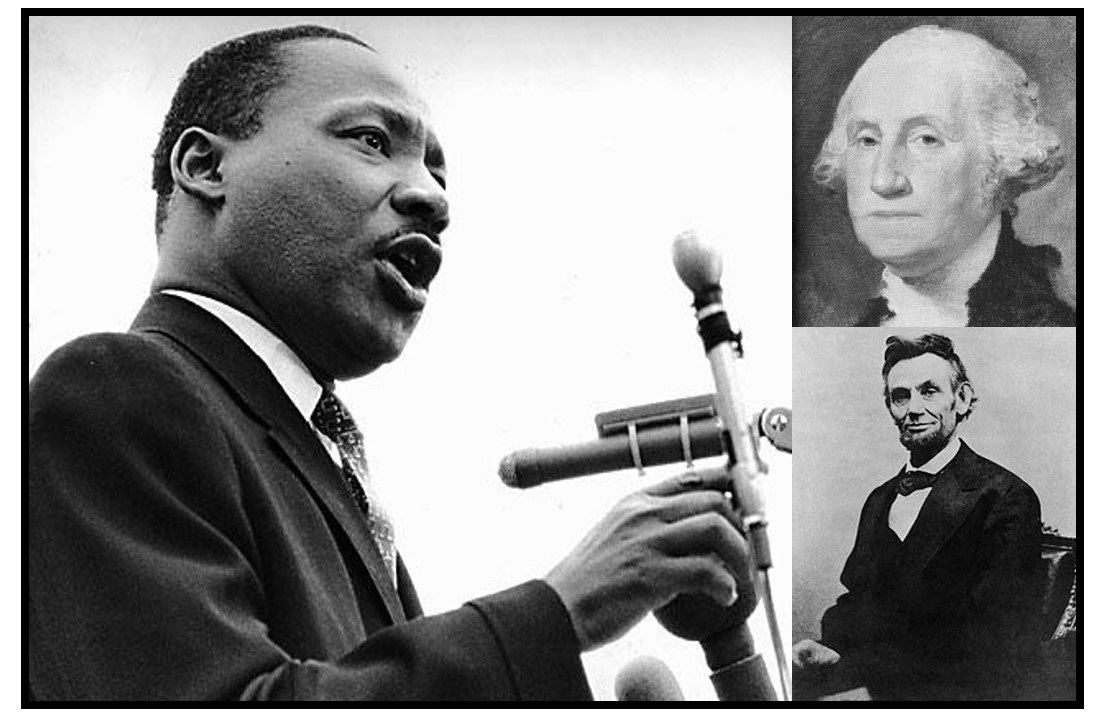 January ended with MLK Day.  This month we honor Washington and Lincoln.  So when Dan and I reached out to our leadership networks, we asked bloggers to share posts about what great leaders do, posts that highlight vision, passion, courage, commitment and even a willingness to sacrifice their very lives to create a legacy of change.
24 Leadership Guru's responded with stories, inspiration and tangible ideas to help each of us to lead at a higher level.  …And while we don't all agree on where to stand on specific issues, we emphatically agree on what it takes to lead well.  Below each post is a quote from that contributor so you can easily share on Twitter!
In this post What Makes The Great Great, John Spence shares Nine Principles of Extraordinary Achievement.  The leaders we mentioned above lived these principles.  Do you?
Great Leaders ALWAYS Remember It's Not About "Me"
Jesse Lyn Stoner shares a powerful true story about someone that had the opportunity to read his published obituary years before his death because of a human error, that story sets the stage for each of us to learn How to Create the Life You Want to Be Remembered For.  Jesse has included questions and tools to help YOU find clarity about this important question. 
Page Cole shares The Greatness of YOU.   Dr. Martin Luther King challenged us to measure the greatness of our lives by the measure of our service to others. Discover the benchmarks of greatness in serving others!  (Don't miss the YouTube video at the end of his post!)
Vision and Commitment ALWAYS Provide a Guiding Light
Anne Perschel shines a light for us in 7 Steps to Finding Your Vision.  Great leaders are impassioned by vision, but where does vision come from? If we are open and courageous, we hear the calling; or feel the pull; or see it in our mind's eye. We may even find it in within our own resistance. 
Dionne Lew paints a picture of Why you need to 'have a dream'  "To live an authentic life you need to know why you are here, what you stand for. That leads to personal happiness and also helps you contribute to the world. You do not have to be a cultural icon…"
Mike Henry The Lead Instigator of The Lead Change Group  shares The Value of Vision.  Vision is powerful. This post talks about vision in a way that will energize and challenge you to define and sharpen yours.
Lisa Petrilli emphasizes Why Business Vision Matters More in This Economy  One of Lisa Petrilli's clients asked whether having a vision was critical in this economy, with so many challenges and market fluctuations. Her response clarified the role a vision plays in a company's growth, using Martin Luther King Jr.'s own vision as an example of the course a vision has the power to set.
Miki Saxon shares Visions—Not Just For Leaders  We sometimes forget that, at the end of the day, we are each responsible for leading our own self.  Not all who lead are worth following; it is best to remember that by every action, marker and definition Hitler was a leader.  Ethically, we cannot, should not, abrogate that responsibility and then blame our actions on the one whose vision we chose to follow.
 Yes, ANYONE Can Lead! 
Beth Nicoletto – Challenges us with If Not You, Then No One "I don't know who you are as you read this, but I do know one thing: you are uniquely gifted and have a purpose here on Earth, and although it may be undiscovered at this point, you have a contribution to make. You have your fingerprints to leave here on this world and there is no one else on this planet that can accomplish your purpose for you."
Don Maruska presents several examples of Everyday People Changing the World  We often think of only famous people as being really important. The truth is that many people demonstrate in both large and small ways the vision, passion, courage, and commitment to make the most of their talent in service to others. The post celebrates the opportunities for each of us to put our hopes into action.
Dr. Neal Burgis shares Introverted Vision of Leadership Are you an introverted leader or someone that is simply trying out how to turn a powerful vision into a reality?  This post is filled with quotes and tips to help you make that happen.
Jon Mertz introduces us to a courageous teem in Who Is Claudette Colvin? Courage.  Everyone knows Rosa Parks but few may know Claudette Colvin. She was a teen who stood up to segregation by staying seated, exemplifying courage in every way.
Jim Taggart showcases Leadership 2013: An All-Star Female Line Up!  Examples of people who have challenged the status quo to champion causes they believe in.
How Brave Do You Really Have To Be? 
Randy Conley emphasizes that we will all face Defining Moments of Leadership – Will you define the moment or will the moment define you? Through the course of your leadership journey you will inevitably be faced with defining moments – those situations that require you to make a tough decision or take a stand on a controversial issue. How will you respond? Randy offers 5 principles to help you define the moment rather than letting the moment define you.
Frank Sonnenberg shares Courage: No guts, No Glory As Walt Disney once said, "All our dreams can come true if we have the courage to pursue them." People with courage possess ten shared characteristics. They should remain as guideposts in your journey through life.
 Jennifer V. Miller, Mary Jo Asmus, and Chris Edmonds, each highlight physical commitment and then challenge us to be better leaders by emphasizing another type of leadership courage:
Jennifer:  Leadership Belief – Feeling the Fear and Doing It Anyway You may never need to take a physical risk to stand for your beliefs, but what about job risk, a credibility risk, an image risk?  How committed are you?
Mary Jo:  30 Overlooked Acts of Leadership Courage Overwhelmed by all that it takes to be a great leader? This post is filled with truth and inspiration. These seemingly "little acts of courage make a huge difference!
Chris:  The Moral Courage to conduct Difficult Conversations  In this post Chris shares thoughts from a Marine and gives us reasons to learn how to have difficult conversations, "He explained that physical courage is trained into the "body, mind, and spirit" of Marines so demonstrating it is simple, immediate. His best boss believed that moral courage is more difficult, and, without it, leaders are ultimately ineffective anywhere they serve."
 Wally Bock shares Commitment and commitment and commitment  In this brief post – Wally challenges the level of your commitment.
 Is There A Courage Pill I Can Take? 
Dan McCarthy 12 Ways to Become a more Courageous Leader "Like any valid leadership characteristic, there is no "courage gene". Someone does not emerge from the womb courageous – it's something that can be learned and developed."
 Humility + Vulnerability = Authenticity
Mary Ila Ward shares Real Leadership This blog post focuses on how and why leaders can be most effective by demonstrating that they are real through vulnerability and humility.
John Hunter Positivity in Joy and Work When it is all said and done is it about the work you accomplished or the lives that you changed?
 Hanging on To The Passion
Lisa Kohn of Chatsworth Consulting Group presents Five tips to igniting your passion on The Thoughtful Leaders™ Blog where she lays out action steps to take for reigniting passion and engagement at work.