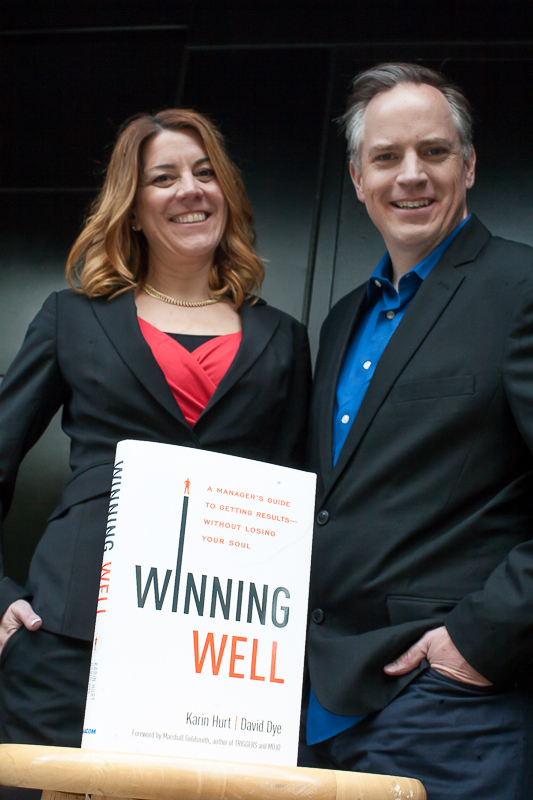 Have you ever worked for someone that could drive a number but didn't care what it took to make that happen?
People, processes and rules were not important. Winning AT ALL COSTS was.
When titled leaders are under pressure for results, it can be tempting to focus only on the win and to forget about:
The lives of the employees
The loyalty of the customers
The perception of the public
Or the future of the company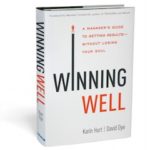 As I've followed the new book launch of Winning Well – A leadership book that is designed to help people do just that, – My curiosity about the behind-the-scenes stories has been increasing.
The authors of the book, Karin Hurt and David Dye are popular leadership bloggers and speakers that discovered each other online because something Karin had written sounded so much like something David would say – that he thought he wrote the article. When he discovered that she was the author he contacted her, and they that they had a live chat.
Although she is on the East Coast and he is in the MidWest they quickly discovered that they were both planning to attend the same conference.
Meeting live for the first time they talked about the books they were both writing, and as Karin puts it, "We were writing the same book."
At that point they had choices:
Hurry to write their book and get it published and compete.
Or trust someone they hardly knew and collaborate.
Breaking through their comfort zones, they chose option 2, invested in building trust, capitalized on their complementary strengths, wrote a book proposal, received a signed contract and started writing.
Barely into the collaboration David went through a divorce, so Karin carried the ball while David focused on his daughter and rebuilding his life.
A short time later, Karin's mother passed away, and David grabbed the ball and kept it in play so Karin could honor her mother and focus on family. When life threw Karin another curve ball David was there again.
As a friend of Karin's – I knew about her mom's death, and that she and David were working on a book together, but I didn't know the details.
As it came closer and closer to their launch the evidence of their synergy and collaboration pulled me in.
Matching Hi Top Vans
White boards
A whirlwind book tour in cities across the U.S.
Sometimes speaking, sometimes celebrating
Even Chewbacca and Darth Vader made appearances
David rapping – Yes I said rapping
Energy
Joy
AND an IMPORTANT MESSAGE!
Download a free chapter of their book and check out their ecourse here.
Order their book from Amazon here.
Hear Karin and David live and learn more about their story as they share, Secrets of Successful Authors: How to Build Your Platform (& Remain Friends) at the National Speakers Association Conference July 23-26, 2016 at the JW Marriott Desert Ridge, Phoenix, AZ