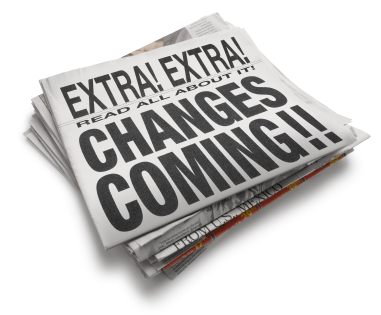 New beginnings and fresh starts…
Can be exciting and fun!
Can also be pain-filled and very challenging because an ending has to occur before a fresh start happens.
Can be terrifying because they require you to leave what you've known and to change.
One of my life's messages is encouraging others to make choices to leave their comfort zones, reminding them about all of the things they miss out on each time they choose not to take a risk and pointing out all of the growth that happens when they embrace change.
In the fall of 2012, just after sharing this message, my husband was asked to take a new position, across the world, in the only place we said we never wanted to live.
When I got past the shock, got a lot of basic questions answered, and spent quite a bit of time in prayer, I thought of a friend of mine…  
Kelly is a very professional woman with an extraordinary spirit.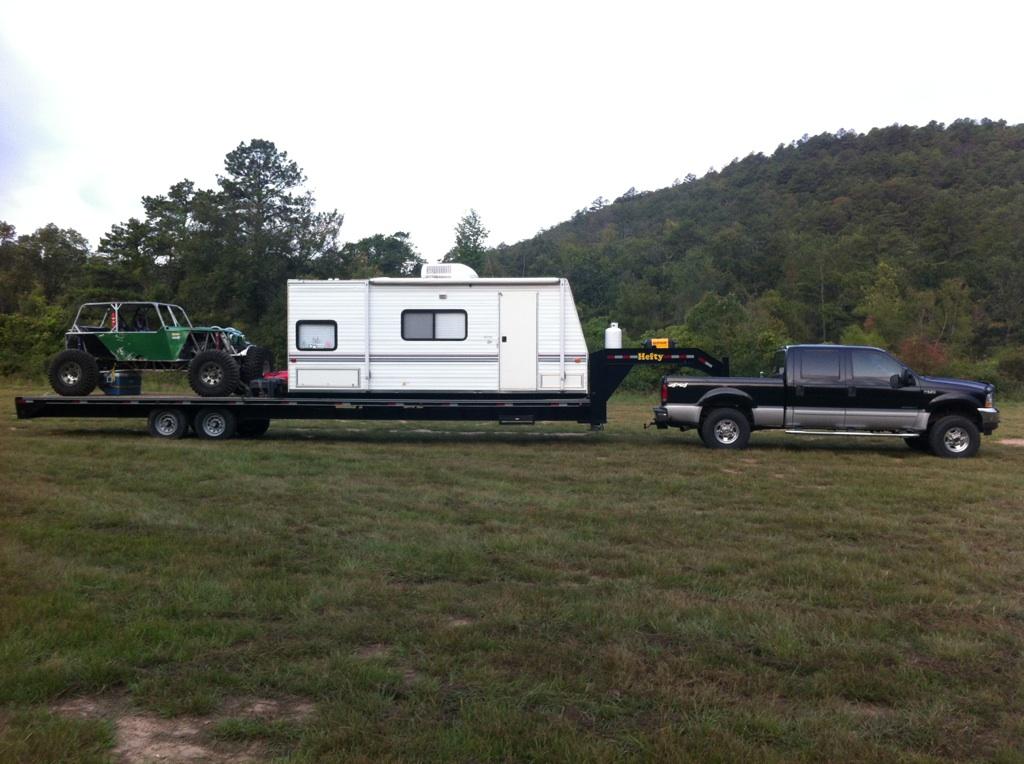 A few months ago she sent me a picture of the new camper her husband just purchased. It is a flatbed trailer with a camper attached to the frame; behind the camper is just enough trailer bed to load and haul their off-road vehicle.
When she told me about it, she said she would have preferred a "toybox" camper that neatly encloses the vehicle it is hauling and now instead she is the proud owner of a "redneck camper!"
Here's what I love about this story. Once the "redneck camper" was purchased, she had a choice. She could have fussed or hid in embarrassment. Not Kelly!
She quickly turned this unwanted vehicle-hauler into an adventure by purchasing inflatable palm trees and lights.
When she shared a story of their first weekend out with their new recreational vehicle, she laughingly described how all of her husband's friends got into helping with the decorations when they set up camp!
Each time I imagine their weekend I think of the laughs they had as they decorated and as they enjoyed their "Beverly Hills-Style Patio!"
…Immediately inspired, I wondered if I should buy some inflatable palm trees and lights to decorate our new home!
Mentally we are a month into this journey. Physically it has not yet begun. As I imagine what is around the corner the thoughts run together: We are Christians. We are Americans. We are relocating to a place where we will be the minority. As a woman, I will be automatically restricted from doing things that even my grandmothers took for granted!
At the same time:
We've wanted to experience what it is like to live in another country.
I've hoped for the opportunity to live in a place that is as culturally diverse as Sesame Street and living on a compound with people from all over the world must be a lot like that!
And whenever racism becomes a topic of conversation, I've wondered what it is really like to be a minority, and wondered what I don't understand, even when I think I'm listening.  In my time outside of the compound I wonder if I will come away with a deeper understanding of that reality.
We have moved several times within the United States and each time there is a predictable pattern our emotions follow:
Some feelings of adventure and excitement as we climb into the seat of a "covered wagon" and "go west" together.
Some feelings of grief and loss as we say goodbye to family, friends, homes, and buried pets.
We take comfort in the fact that we are not the first people to do this.  At the same time we choose to give ourselves grace because it is our first time to do this!
This time as I take my seat next to the man I love to head east instead of west: We will cling more tightly to our faith, to each other, and to our four-legged, furry baby, carefully packing our precious memories of loved ones to embrace the adventure together.
For the first time, our journey will be reflected in this blog. I expect to laugh, to cry, to examine urban legends, to face fear, to experience things we've never imagined and to grow like crazy.
So I'm packing the palm trees and the lights and YOU are invited to join us virtually on a journey of faith that will include the joys, the struggles, and the lessons that come with extreme change.
Click here to view all of the posts in our expat journey.  You can have new posts automatically sent to you by subscribing here.
---
*Special thanks to Kelly Beyer for sharing her Redneck Camper story and photo and to Kelli McCloud-Schingen for inspiring the Sesame Street analogy!