Our Mission
is to help you accomplish 
YOUR
Mission.  
Organizations frequently treat symptoms of their challenges instead of addressing root causes.
Ultimately wasting time and resources and creating unnecessary frustration for their customers and employees.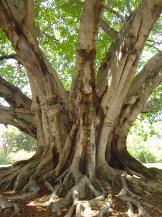 Sustained organizational growth begins with
TRUTH.
 SOLUTIONS
include the development of individuals, leaders & processes.  
Resulting in your ability to be highly effective and to achieve unprecedented
RESULTS.
---
Giana Consulting was founded by Chery Gegelman.
After years of leading change from the middle and the edge of organizations Chery is convinced of three simple truths.  Truths that have the power to transform your organization.  Truths that many leaders either don't know, or don't leverage:
1. Most of the answers organizations are seeking today are lying dormant inside of their employees, their customers and their suppliers just waiting to be discovered and unleashed.
2. Each of us is capable of making an extraordinary difference regardless of what our title is.
3. Anyone with a leadership or management title has a great responsibility to listen, to model the behavior they would like to see, and to serve those they employ.
---
Giana Consulting helps people and organizations lead through change to growth:
We inspire people that see solutions for their workplaces and their communities to share their wisdom.

We provide tools and support for people who know they can make a greater difference and are struggling to be heard.

We help titled leaders grow their understanding, compassion and commitment to leading with character.
We offer understanding, hope and resources that are in the midst of life-altering personal changes.
We've worked with:
Front line employees, mid-level leaders, and executives.

Automotive Groups, Community Colleges, Career Schools, Large Non- Profit Organizations, Government Agencies, Staffing Services, Insurance Companies, International Residential Compounds, Faith-Based Organizaitons, and other Consulting Companies both nationally and internationally.
Our Core Values:
---
I am convinced that once organizational health is properly understood and placed into the right contextit will surpass all other disciplines in business as the greatest opportunity for improvement and competitive advantage.  Really.  ~Patrick Lencioni