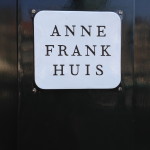 Last week my husband and I vacationed in Amsterdam.  During our visit there we had the opportunity to visit the Anne Frank House.  I've seen the movie, read books about this horrible time in history and visited Holocaust Museums, but I'd never actually read her diary.
'En route to Amsterdam I opened her diary and read details that I've missed before…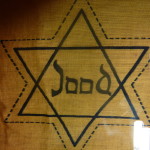 "Jews must wear a yellow star.
Jews must hand in their bicycles.
Jews are banned from trains and are forbidden to drive.
Jews are only allowed to do their shopping between three and five o'clock and then only in shops which bear the placard "Jewish shop."
Jews must be indoors by eight o'clock
and cannot even sit in their own gardens after that hour.
Jews are forbidden to visit theaters, cinemas, and other places of entertainment.
Jews may not take part in public sports. 
Swimming baths, tennis courts, hockey fields and other sports grounds are all prohibited to them.
Jews may not visit Christians.
Jews must go to Jewish schools, and many more restrictions of a similar kind."
As I tried to imagine Anne's life at age 13, I immediately thought of my 13-year-old niece and my 13-year-old neighbor.  And I felt my throat tighten, my eyes mist and my mind quickly trying to seal off those thoughts.
As we toured the place her family hid we climbed up steep stairs into rooms with blacked out windows.  Immediately my gut kicked, my heart raced and my brain emphatically objected to the idea of living inside dark rooms with 7 other people for 24 hours, let alone two full years!  (…No wonder she spent time in the attic frequently just to get a glimpse of sunlight!)
That day after our tour we sat and listened to the same church bells she had listened to during her two years in hiding, and during the rest of our time in Amsterdam we walked and biked the same streets she had walked and biked on before all the restrictions came.
During the remainder of our visit I found myself frequently wondering about the lives of all of the people that lived in Amsterdam during that time.
I thought about stories I've read of children that were taken from parents and raised to be Nazi's.
I thought about all of the lives that were lost.
And I wondered about all of the people that risked their lives, the lives of their loved ones, and everything they had for others.
In my pondering I thought again of three questions from Max Lucado that I've shared before:
Had you been in Germany in World War II, would you have taken a stand against Hitler?
Had you lived in the South during the civil rights conflict, would you have taken a stand against racism?
When your grandchildren discover you lived during a day when 1.75 billion people were poor and 1 billion were hungry, how will they judge your response?
I thought of this quote from Nelson Mandela:
The purpose of freedom is to create it for others.  (Click to Tweet)
And I thought of one of my mentor's business plan because he included something called A STAND in his plan.  When I read it the first time I asked about it.
He said he included it because you need to know what you stand for before you are faced with the situation.
Leaders that don't STAND for something, will fall for anything.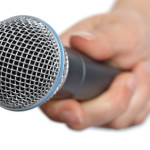 ~ Please share: 
What do you stand for?
Does it involve the welfare of others?
Is it written down?
Have you ever had to risk your time, your emotions, your finances, public opinion or your life to STAND FIRM?
Would you?
Special thanks to Doug Sprague sharing his STAND.
Photo credits to:  iStock and Suzie Kummins