Have you ever been in a situation that you are so close to that you can't understand what is happening?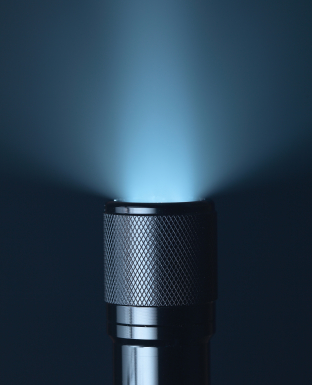 And after some time passes you you see something that suddenly creates deep understanding?
The short post below was originally posted on the Lead Change Group Blog and describes one of those unexpected and energy filled "Ahh Haa" moments in my life.
I have always believed that the biggest reason leaders exist, is to be a source of light and help to their organizations and the people they serve.  
What if… There are two primary ways for leaders to share that light with others?

As a candle – Softly and gently bringing understanding, help and hope to others. (Most people like the soft warmth and glow of a candle and will draw near.)
As a beacon – Boldly and courageously shining the light on danger and standing firm on truth.  (This light comes from a place of deep conviction, and frequently calls the leader to stand alone.  …This light is so bright and strong that some people cover their eyes and choose not to see the danger they are in.)
Clearly both types of light are needed!
However…
Choosing to be a candle in a situation that requires a beacon, can result in no behavior modification and cause something that is already a potentially dangerous situation to escalate.
Choosing to be a beacon when a situation that requires a candle can cause people to believe that their intentions and their results are being judged.  It can shut down their efforts and divide teams.
Holding these two options in your mind's eye, is a powerful way to discern the type of light that is needed, ultimately creating a clear path to becoming a more effective leader.
As you think through the meetings you have scheduled this week…  Do you need to be a candle or a beacon?
---
Want more on this topic?
image credits:  iStock
~~~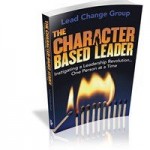 Chery is one of 21 authors from 3 countries that connected virtually, discovered a shared passion and collaborated on the book, The Character-Based Leader, Instigating a Leadership Revolution…  One Person at a Time.  Click the link to view reviews and to order from Amazon.