Two weeks ago we started a series about the best way to develop leaders based on a powerful quote with an uncommon perspective.  This quote and series has filled some people with instant fear, some with instant empathy, and others with a clearer perspective, a deeper resolve and a stronger drive.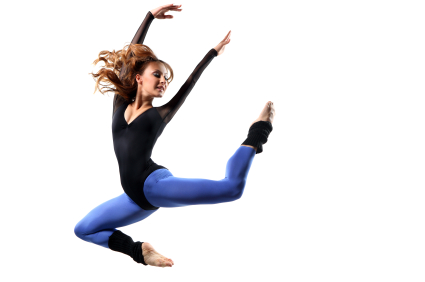 This series is written for individuals and is designed to offer a vision, inspiration and hope to anyone that is outside of their comfort zone, feeling in over their head and struggling. If you fit that description, read on!  (If you know someone that fits that description please share this with them!)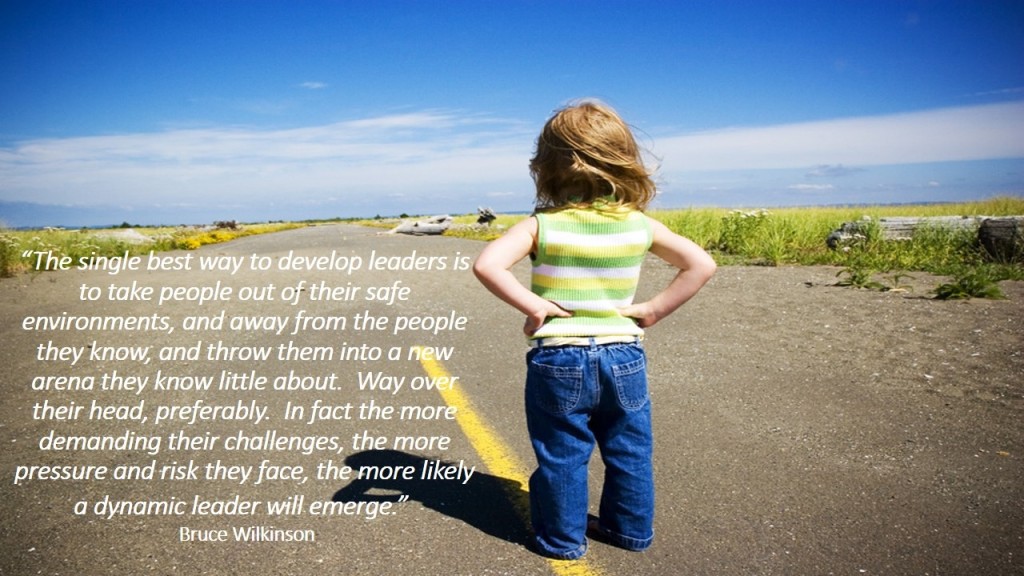 In the first week, former FBI Agent LaRae Quy and the author of "Secrets of a Strong Mind" shared a personal story about how that quote resonated with her with this story:  The single best way to develop leaders…  Throw them in.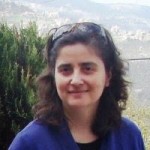 Dr. Hoda Maalouf a civil war survivor, a professor and department head at Notre Dame University in Lebanon and the mother of twins shared her story in this post:  Seriously?  You develop leaders by throwing them in?

This week Alli Polin, a first-time expat who is beginning the second year of a journey that has taken her from Corporate America in DC to reinventing her life and her profession in the outback in Australia, shares her story:
I've always been up for adventure and love living on the creative edge.  If I know that there is a way to do something that works well, I still look for another… mostly because it's interesting, challenging and forces me to grow.  Some may argue that when I moved from my cushy Washington DC suburb to the Australian Outback last year, it redefined "making a leap" but it was all the leaps that came before that truly and deeply let me know that a move into the unknown was one I could handle. 
When I started to tell people about my move, I wondered: Why did everyone look at me like I had three heads and five arms when I told them I was willingly moving to the Outback?  Was it because I hate camping, bugs freak me out and hiking was not on my top 10 list of things to do?  So what?  
Friends, family, perfect strangers would ask me the same three questions:
What made you decide to move there?
Are you sure?
What if you hate it? 
Once and for all, here are my answers…
1) What made me decide to move here?
We moved for the adventure and feel incredibly lucky for the opportunity.  True, I'm living in one of the most isolated towns on earth, somewhere even most Australians have never been.  How cool is that? 
2) Are you sure?
Being sure about going and being sure about what it would be like are two very different things.  I knew I'd be getting on the plane and flying away from my comfort zone.  Was I nervous? Yes.  Was I afraid? No.  I was excited for the new possibilities that this leap would bring.
3) What if you hate it?
Life is what you make it and you find what you're looking for; I was not looking for things to hate, but for things to love.   Hating it was not even on my radar screen as a possibility.  If I got on the plane, wondering if I would hate it, that's what I'd be carrying with me as my going in position.  Not a powerful perspective. 
I've learned that the best way to find success when thrown into a totally new situation is to truly be where I am; no room for one foot in my past, one foot in the present.  "All in" goes a long way to taking what's new and making it mine. 
Have I totally had to change the way I manage my business and engage with my clients?  Absolutely.  Has it presented new challenges for me as I expand my business?  Most definitely.  Is anything insurmountable?  Not one.  Moving here has called forth my competence, confidence and creativity like no other experience prior.  If I can move to the other side of the world and learn to thrive, there isn't much I can't do… except maybe go camping and actually like it!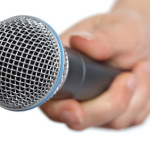 ~ So how about you? ~  
When have you been thrown in?  
How did you survive?  
Are you wiser?  
Are you softer?  
Are you stronger?
Please share!
Image Credits: iStock Photo and Suzie Kummins-Poirier