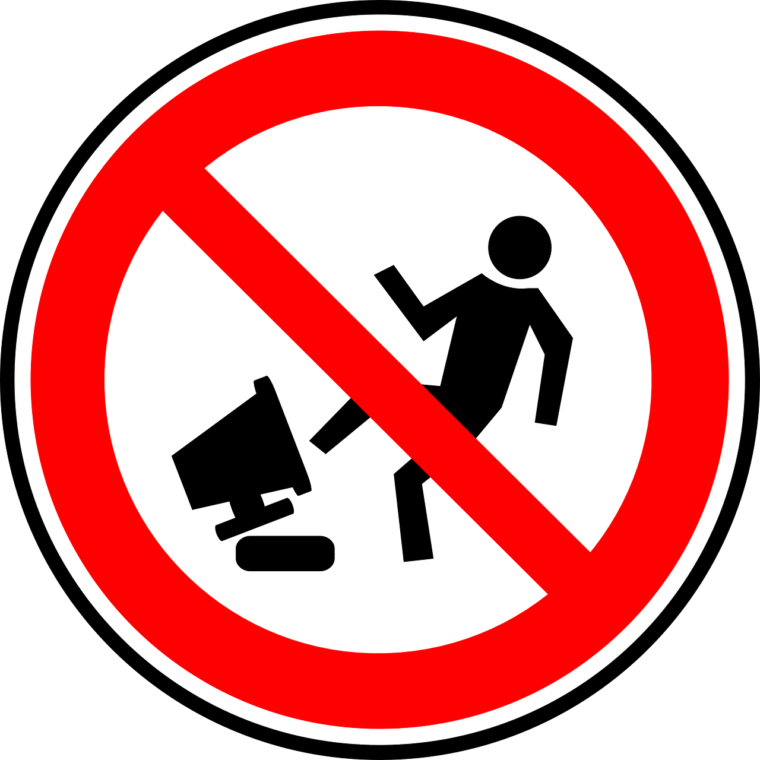 (True Story!)
Imagine being a new Office Manager for a small company. The first day on the job your new boss, a.k.a the owner, meets you at the office.  He stays there for the morning and then leaves.
The other employees work afternoons and weekends. So you're in a new role, in a new industry. You're alone at the office, answering phones, and trying to create a weekend work schedule for people you have never met, with less than 4 hours of "training."
Logic says that you should not be surprised when that first busy weekend goes south. But your new boss loses it!
He's in his mid forties, tall, long legged and thin. Now his string bean legs are stomping around the office, while he is hollering, blaming and yes – he even throws a pen across the room in frustration. (Not at you – thankfully!) But wow!  Just wow!
If his behavior weren't so immature and shocking – you would have doubled over in laughter at how crazy he looked!
In the heat of the moment you could decide that you have no desire to work for this Boss Baby.  And you could walk out the door, put in your notice, begin updating your resume…
Or you could make some uncommon choices:
Grit up and speak truth with grace:  Speaking softly but firmly, remind him that the jobs that are going south right now won't be saved by yelling and blaming. And start exploring options to save those jobs.
Take the HEAT: Call disappointed and angry customers. (Before they call you.) Listen carefully and let them know that you Hear them, and Empathize with them. Apologize and explain that you will Take action, and explain what you will do to prevent this issue in the future. (Clients saved.)
Unleash common sense and develop the organization: Meet with the new boss and the employees to get a clearer understanding of the logistical challenges, and the strengths and weaknesses of each team member.
Train, build, monitor and continuously improve: Train employees and create processes to make their jobs easier and more efficient. Put procedures in place that improve communication with customers and monitor ongoing opportunities for improvement.
---
The rest of the story…
This Office Manager began to understand that the boss really wanted to be the vision guy that came up with ideas, made investments and then stepped aside to let others run the company.
The "toddler" began to grow: By staying calm, speaking truth and creating strong supportive processes for the employees and the customers – the Office Manager created an environment that helped the inner child in her boss grow up.
Employees and customers were happier and less stressed: As they consistently received clear direction and stronger support.
The Office Manager reaped what she had sown: Each year, as the company grew, her value increased. And she was frequently surprised with raises and additional benefits.
---
Your turn:
How do you handle temper tantrums at the office?
How has a titled leader's poor behavior impacted employees, customers and results?
What happened to that titled leader, their employees and their customers?