I grew up in a little town in North Dakota, where we had four very distinct seasons. My favorite as a child was summer – because I absolutely love being in the water!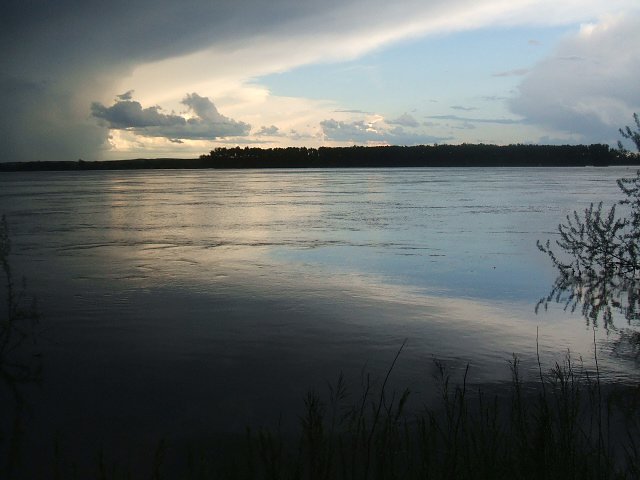 It was refreshing, peaceful, freeing, great exercise and fun!
Unless we were camping by the lake…  We would pedal our bicycles to the pool multiple times every single day.  In the morning for an hour of lessons, then for three hours of open swimming in the afternoon and occasionally in the evening for another two – three hours of playing in the water!
If gills or a mermaid tail had been an option I would have them!
A few years ago I met a young woman that loved being in the water even more than I do. As a child she was on swim teams and lived in the pool. But at a very young age she was diagnosed with a disease that has impacted her body a lot like ALS.
Today she is fully alert but her body no longer moves at her command requiring her to have help to eat and dress and do all daily functions. Which means she no longer gets to enjoy the serenity that the water once brought her.
One day she attended a party at a friend's house, and many of us worked together to carry her into the pool and helped her use a flotation device. As soon as she began to feel the water surround her, our souls connected as I watched the familiar tranquility and joy wash over her face.
Tears still sting my eyes when I imagine how much greater the experience was for her because it is now so rare.
A few years later I heard an inspirational young man named Frans Johansson speak about how wildly different backgrounds and ideas can come together to create uncommonly beautiful solutions. (He was preaching to the choir… And my cells were dancing!)
As he spoke he shared several specific examples that I will never forget. One of them highlighted the fact that conservative Muslim women rarely swam because it was so cumbersome to swim fully clothed. At the time I heard him speak I was completely unaware of the challenge these women faced and could not imagine having such restricted access to the water I love.
He went on to share how a Lebanese woman traveled to an Australian beach and began to imagine an alternative.  She used swimsuit material to create a swimming costume that would cover a woman's body from her head to her ankles which allowed her to be modest and to swim with much more comfort and flexibility. …Before long her brightly colored designs were called Burkinis and certified as acceptable Muslim Swimwear.
All of those dots connected and left a permanent impression:
My love of water.
The deep understanding that others loved it as much as I do and how it must feel to have extremely limited access to it.
Paired with the new knowledge of why the Burkini was created and the celebration of how all innovations impact lives.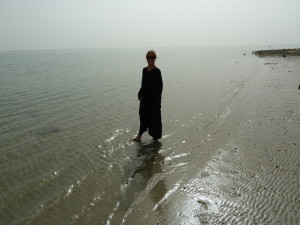 Two years later, we moved to the big sandbox we are currently living in and all of those experiences came flooding back as I began to witness several occasions where dads and children were in the pool but the wives/mothers were sitting fully clothed on the side of the pool. (In desert heat!) Each time I wondered if the mom didn't know how to swim, if dad wouldn't allow it, or if she didn't have a Burkini.
It didn't take long to realize:
That some of my non-Muslim neighbors didn't know what a Burkini was and some explanation was needed.
And others (some of the same faith and some not) could be quite judgmental and even hateful about a woman wearing something different to the pool.
As a result of all of the combined experiences:
When I see my neighbors, I don't see their religion. I see people.
When I see women in Burkinis, I don't see something odd – I see innovation that inspires me.
When I see ladies sitting on the side of the pool on an extremely hot day, I hope that they have the choice to experience the tranquility and joy that I do when I am surrounded by water.
And when I hear others expressing disgust about a swimming costume that is different from their own, I wonder how they would feel if swimming was no longer an option for them…
Earlier this week I spent an hour with people from all over our world that are against bullying in schools, in workplaces and in our world.  (For full disclosure – I was a bully and it changed my life.)
As we chatted I thought of all of the stories in the news, on social media and shared by our friends that cause us to focus on our differences. (Several of those stories had been weighing on me before the chat.  And then I pondered how that focus fuels doubt, and fear which encourages us to think ONLY about ourselves.)
Leverage what you love and what you've learned to understand others
Don't apply broad labels and harsh judgments to a group of people
Think critically and seek truth:  read, observe and listen
Draw deep on courage, call out labels, half-truths, propaganda and outright lies
If you choose to be the change you'd like to see, below are several resources for you: