Last year I kicked off this blog just before the Anniversary of 9-11-2001 and included some of our story from that day that none of us will ever forget.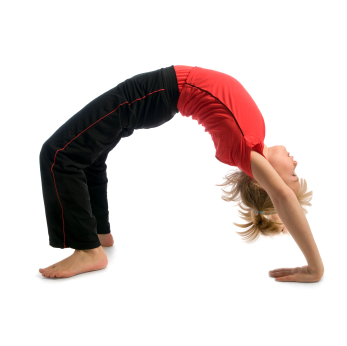 Freedom itself was attacked this morning by a faceless coward and freedom will be defended.  President Bush
At that time, I had no idea that I would be spending this year's anniversary of that occasion in a big sandbox on the other side of the world.
All of a sudden there were people screaming. I saw people jumping out of the building. Their arms were flailing. I stopped taking pictures and started crying.  Michael Walters
Yesterday, I sat in a room filled with American Expats, some of which have lived in this sandbox for more than 20 years, some more than 10 years, and many in the less than five year category.  (And yes – those of us in the less than 5 year category are holding tightly to our 3- year commitment!)
During the gathering my friend, Jan Hibler shared why this group means so much to her and emphasized how much harder life was here 12 years ago.  (If you've been following my expat stories – you know that life here is a challenge today, so imagining even more constraints just adds exclamation marks to those stories.)
And then that day came when the planes hit and while we were focused on what was going on in America, this is small taste of what life was like for the people here…
It was such a horrible time, and everyone was tense and some people were really frightened,
For the first few days, everyone stayed locked down.  The guys did all the work they could at home, but not all of them could stay home for very long at all.  Eventually, the men were allowed, very sparingly, to leave for work. 
There was a real concern for Westerners being outside the compounds. Our compound was locked down for 3 weeks. (I think that was about the same for everyone including the schools.) During that time, dependents were not allowed to leave the compounds at all.
That probably worried me more than that fact that we had to fill out a list for our groceries to be brought in. (Actually, those grocery lists and corresponding deliveries were some of the best comic relief of all during that time!)
Sometime in October the American Women gathered together – The decision to go ahead and meet with was a tough one because of the fear that there would be trouble, but the intense feeling that we wouldn't be held down finally made it happen. The concession to where we were (and all the fears) was that there were several small meetings in different compounds instead of one meeting with all the members.
You can be sure that the American spirit will prevail over this tragedy. Colin Powell
The greatest thing of all in that first meeting after 9/11 was that we said the pledge. Every woman in the room was in tears before we could finish it, some ladies started crying as soon as the flag was unfurled. It was just so incredible to stand with the other women and pledge to our flag, so emotional, and so needed.
Still brings me tears when I remember it.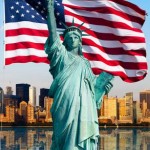 "I'm proud to be an American, where at least I know I'm free.
And I won't forget the men who died, who gave that right to me.
And I'll gladly stand up next to you, and defend her still today.
'Cause there ain't no doubt I love this land, GOD BLESS THE USA!"  Lee Greenwood 
~~~
PLEASE SHARE:
What was your 911 experience?  What does it mean to you today?  
Highly recommended additional posts about September 11:
First Hand Account of 9-11 by Penelope Trunk
9-11 Infographic:  The Destiny of a Nation by Mike Myatt