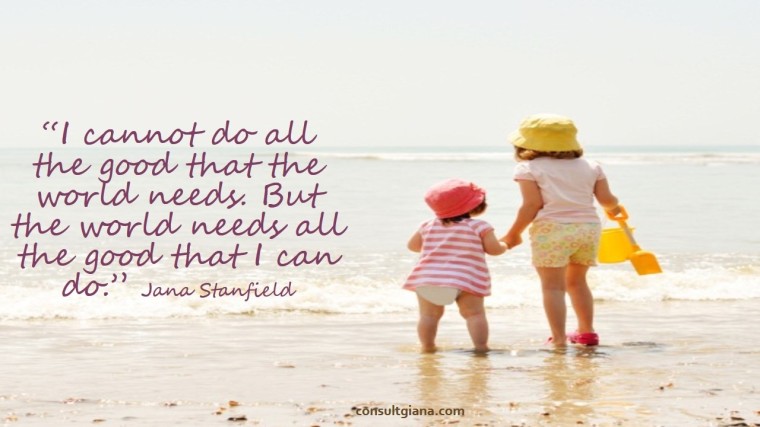 Several years ago I sat in a room full of volunteers that were being trained to go into schools and work with children that were at risk of dropping out. One of our exercises was a simulation that was designed to help us better understand the day-to-day realities for their families.
We were divided up into small groups.

Each one of us was given a role to play.

Then we were given a real life problem that needed to be solved.

And a name of a place we needed to go to for help.
In the simulation I was the small child of a single mother that had no car.
"My mother" needed food and a job and childcare.
The simulation was timed to help us understand everything that she needed to accomplish in one day – just to bring home food. (Let alone finding a job or daycare.)
Each time we got off the simulated bus, we walked into a facility and stood in a long line. To eventually be re-directed to another place for services that was across town with different operating hours and another long line.
My job was to simulate how a child begins to act as a few hours becomes a day without food, without a nap, without play.
The woman who acted as my mother was racing against the clock, desperately trying to figure out how the bus system worked, and how she would feed her crying child that night. Very quickly it became clear that even if she had food today, she would need a job to keep a roof over our heads, and it would be very difficult to find a job with a crying child present, and beyond challenging to get childcare without a job.
Within minutes an entire room of compassionate business professionals realized how shallow their understanding and compassion really was. How was this one mother going to find the hope or the strength to break out of a broken system?
As our understanding increased, our problem solving kicked in and we begin to ask if this simulation had ever been done with the Mayor, the City Council the Chamber Board or other community leaders. (It had not.)
That story may seem like an extreme example of an organizational development opportunity.  (But I bet every community in the world could learn from it.)
The reality is that titled leaders are often very disconnected from the opportunities in their organizations and long-time employees in the system eventually begin to accept the barriers just as they are.
In a different time and in a totally different city…

I was on the outside of a problem, listening to people talk about an issue they had been trying to articulate for 20 years in order to create change.
 I listened for a couple of years, and then had the opportunity to dig deep into the problem.  
Then I created a one page spreadsheet detailing the problem in terms that that business people and educators could understand.  
Then I shared that spreadsheet with several people.  When I shared it with my CEO.  He got so excited, he called other community leaders, and before long I was helping to lobby for new legislation and  supporting a sweeping change for a statewide community college system.  
When you get the right information, in the right form, to the right person, at the right time  ~ You will be blown away by their ability to orchestrate dramatic and sweeping change.
---
For those of you that sit in roles where you see broken systems and huge opportunities:   Don't give up. Be courageous. Be creative. Be passionate. Be consistent. …You can make a difference!
If you want help please check out our free download to learn how to instigate change no matter where you sit. Click Here for FREE Download
For those of you in titled leadership positions:  Your willingness to step away from your daily calendar to experience the realities of your customers and your employees will open your eyes and help you identify the root of problems instead of just treating symptoms.  and identify examples of development opportunities that may exist in your organization today.  
Click here to learn more about how curious leaders grow organizations and identify examples of development opportunities that may exist in your organization today.