I'm currently reading John Maxwell's new book, The 15 Invaluable Laws of Growth.  One of those laws is:  "Growth doesn't just happen."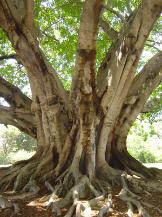 One of the points that John makes is that you have to be intentional and willing to invest in your growth. (With both your time and with your finances.)  He tells a story of wanting to take an expensive leadership development course early in his career and having to save for months in order to do so.
His point reminded me of something a former employee said to me years after we worked together.  He said that he has never worked for anyone else that has been so invested growing themselves and others.  The beauty of the comment is that even when the budget for training dried up and blew away, the people I served still received great training.
Below are five tips for fueling your fire and theirs on a really tight budget…
Read Blogs.  They are free!  I continue to recommend The Lead Change Group.  Additionally, Great Leadership, Let's Grow Leaders, and Lead With Giants host a blog carnival once a month that include links to multiple blogs that are focused on Leadership Development.
Download free books off of iTunes and Amazon.
Start a leadership development book club/blog club!  Share and discuss what you are reading, what you are doing differently, what is working, what is not, and how you are growing.
Participate in Tweet Chats.  They are free, they last one hour, and in addition to having opportunities to dive into a particular topic with people from around the world they are outstanding networking opportunities!  I highly recommend these leadership Tweet Chats.  #LeadFromWithin #BeALeader #LeadWithGiants #PeopleSkills.
Ask a customer or vendor that is an expert at something to share some of their expertise with your team.  (When budgets were tight, I did that.  Our customers were thrilled to share their passion and to deepen the relationship, and my team received high quality training.)
Bottom line: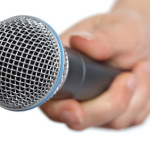 Please share:  How are you investing in yourself and in others – even on a tight budget?
Have you checked out our new Downloadable Image Quotes or downloaded a free copy of Instigating Change – Tips for Leading Change No Matter Where You Sit?
Image Credits:  iStock & Fotolia