I think and feel in pictures.  When I am asked about navigating change I often share this analogy: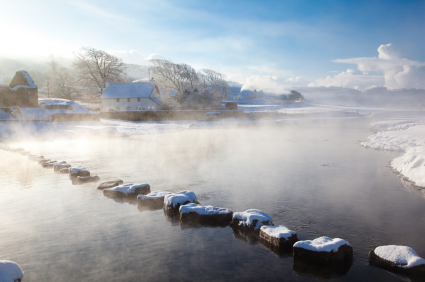 I feel like I have been on a path of stepping stones.
Most days this path is surrounded by intense fog that is so thick you can't see anything – not even the next stone.  
On those days I stand and wait.
Eventually one stone emerges from the fog.
I step forward in faith and have to wait again.
Each time, I'm thrilled to see the next stone and wish I could see further ahead.
Each step is taken in faith.
Each time as I wait for the next stone my patience is tested.
And each time my faith is rewarded as another stone appears and I step.
This morning as I tried to decide if this was the post I should  share with you today, I read this in Proverbs,
A man's heart plans his way, but the Lord directs his steps.
This afternoon I came across this quote from Peter Drucker,
Follow effective action with quiet reflection. From the quiet reflection will come even more effective action.
How about you?
Have you ever felt this way?
What are you learning as you wait and as you step?
Please share!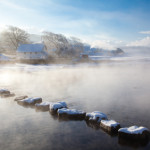 Image Credit: iStock