A few years ago my husband and I moved to a new city in a new state.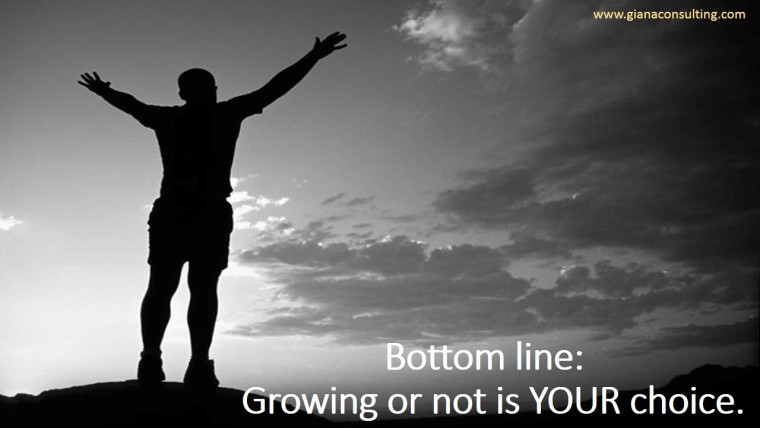 Shortly after our move we began visiting churches. (In all of our other moves we visited one church and kept coming back.)
This time we decided that we wanted to know what all of our options were before we joined one.
And if we liked some of what we observed we attended more than once.
That decision quickly became a fascinating opportunity to observe towering strengths, glaring weaknesses, powerful vision, synergy or the lack of it – and a whole lot more!
Our observations apply to workplaces too!  
…Which one sounds like your organization?  
GREAT FACILITY, NO VISION, NO PASSION, DYING:
One had a beautiful, old, well-kept building that we would have loved to explore.
There were not nearly enough people present to fill the building.
They had no idea how to engage with visitors.
And offered no assistance understanding how to navigate their service.
HUGE FACILITY, OUTSTANDING MUSIC, LIVING IN THE PAST:
One was a huge auditorium.
Filled with amazing music.
And each time the pastor spoke it became clear that a few years earlier there had been a big division in the church and that he was still grieving, processing and defending. In nearly every sermon he continually reminded those present of his contributions to the church prior to the split.
DESPERATE:
In two locations we were pounced on within seconds of arriving and with such intensity that we felt more like prey than potential members.
PROFOUND MESSAGE, NOT GOOD AT ENGAGING VISITORS:
One consistently offered deep thought-provoking, life-changing messages.
And not one person ever greeted us.
VISION and ORGANIZATON – BUT IS IT THE RIGHT VISION?
In one church we filled out a card indicating that we were first time visitors. Within 5 hours there were two people from the church at our door with a welcome gift, wanting to come in and visit.
(We were wowed by the efficient process that was in place and more than a little uncomfortable that we didn't know they were coming and they wanted to sit and visit.)
OUTDATED INFORMATION…
One church advertised a contemporary service on their website, when we arrived at their building not one person could tell us where it was or how to get there.
HONORING AND ENGAGING…
Some honored and included children.
Some were more inclusive of senior citizens.
Others focused on special needs families.
Others appealed to diverse nationalities.
MAKING A DIFFERENCE OUTSIDE OF THEIR WALLS:
Most of them were engaged in the community in some way, some with great vision and energy, some with more of a spirit of obligation.
---
As we considered what we were observing and where we needed to be – I was reminded of a different church in a different city…
Nothing was published about the classes they were offering, what they were studying, what times they were meeting, where they were meeting or who to contact.
They frequently made reference to a second location by its name – assuming that everyone in attendance knew what it was. Each time they said the name – I thought it sounded like a nursing home.  …It took nearly a year to discover that was not the case!
During the service they would reference things they did to support the community, as if everyone knew what they were doing, what they needed, who to contact and how to get involved.   (Only we didn't.)
---
How Are First Impressions Impacting Your Organization?
Do you know what you want your organization to reflect to others?
Do you know what your organization is actually reflecting to others?
How do first-time visitors feel in your organization?   – Are they welcomed, ignored, or attacked?

Even the most gifted leaders can't carry the entire organization – everyone's gifts are needed.

If you have a great plan and are working it efficiently – have you evaluated if it is producing the results you want?

Is it assumed that everyone knows what is going on or how to get involved? Or is it clear?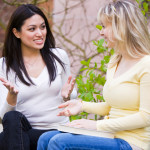 What are your employees, long-term customers/members blind to that your first-time guests spot instantly?
Image Credits:  iStock & Ace Concierge 
---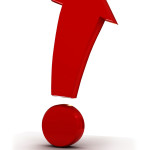 Have you SAVED THE DATE?  April 20th is the launch of our new book:  Energize Your Leadership!
The power of storytelling comes alive in this collaborative book, Energize Your Leadership. These diverse leadership pros wisely decided to write a book that reached instead of preached. They dug deep into years of personal experiences to offer every leader and future leader the ONE thing they each need: A reflective way to stay energized. Without lecturing or proclaiming there is one best practice, they break through the apathy, that all leaders can intermittently feel, with stories that inspire.  ~Kate Nasser, The People Skills Coach