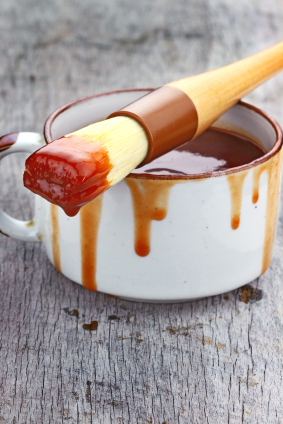 How often do you play video games?  What is the first thing you do when you are playing a new game?
When I sit down to play a new game that is filled with scenery and objectives, every part of my being wants to explore and experiment.  I'm curious how far I can wander before the screen freezes; I want to see where the path leads; I'm in awe of the creativity of the designers, and I want to know what happens when I push certain buttons!  (I drive my husband crazy, because he wants to achieve as much as possible as quickly as possible!)
In the debate about Social Media and business, some say it is the future and it must be explored!  Others say it is a source of information and connections and a critical marketing tool.   While another group says it is a waste of time, a risk and that it must be tightly controlled!
In the summer of 2010, I learned that I would be moving from Baton Rouge, LA to Tulsa, OK.  I was moving to a city I had never lived in AND starting a new business.
After watching the YouTube Video:  Social Media Revolution 2 I was convinced that Social Media was the future and that it must be explored!  At the same time, I knew NOTHING about any of the Social Media Platforms. (I was sure that LinkedIn was just a glorified address book and I wasn't even on Facebook!)
Within days of joining Facebook I was catching up on the lives of family members I had not seen in over a decade and literally watching and laughing as my cousin's adventure with a skunk was shared in real time…  (Yep – I was hooked!)
When I joined LinkedIn I did two things that come naturally to me.
I explored.  "Creativity is more important than knowledge."  Einstein
I networked.  "The successful networkers I know, the ones receiving tons of referrals and feeling truly happy about themselves, continually put the other person's needs ahead of their own." –Bob Burg
In that process I joined several groups that looked interesting.  One of those groups was called The Lead Change Group on LinkedIn.  (I did not know anything about the group except that I'm freaky passionate about Leadership and about Change and I was exploring!
Shortly after I arrived in Tulsa I realized that Mike Henry, The Lead Instigator of that group lived in the area.  So I called Mike and we met for coffee.
Mike explained that The Lead Change Group was a virtual group of people from multiple countries that were passionate about Character-Based Leadership that they had decided to instigate a leadership revolution!  I also learned that besides their presence on LinkedIn, they were on Facebook, and Twitter, and collectively wrote a popular leadership blog.  I was in awe!  Here was a group of people focused on the things that make the cells in my body dance!  …So I started to spend A LOT of time with them:
I blogged with them
I Tweeted with them
I joined their calls
Then Mike shared a dream to turn up the volume and create a local group that would host events to engage others in a dialog about leadership challenges.  And soon I had the opportunity to work with several local partners and Lead Change Tulsa was born!
Then the virtual group decided we should write a book.   So 21 of us, from 3 different countries, began collaborating. In spite of the fact that most of us have never met in person we successfully launched The Character-Based Leader, Instigating A Leadership Revolution…  One Person at a Time.
I share all of that for several reasons:
To emphasize that Social Media works.  (Just before my move to Tulsa, I knew one person in Tulsa, I'll give you a hint…  I'm married to him!)
In less than 2.5 years in Tulsa, I got to know a lot of people!!!   At least 1/3 of the people I met here were introduced because of The Lead Change Group. I ran into another 1/3 of the people I met in Tulsa repeatedly because of The Lead Change Group.   (Some of them even said, "Wow – you are everywhere!"  Which is cool because I rarely gave up evenings and never gave up weekends with my husband and yet there were more than enough opportunities to make connections and to launch a new business in a new city.)
By joining the group I had the opportunity to spend time with people from all over the world that are passionate about something I am passionate about and to learn from them.   …And WOW have I learned!
When I joined the group, I knew NOTHING about blogging, or Twitter, or Social Media, and I knew one person that hung out in that space!  Today I am a Co-author with 20 other people that I would not know if we had not met in the virtual world.  
In November 2012 my husband and I were asked to make an international move and Social Media became another lifeline:
It connected us to others that had and were living as expats in different parts of the world – their wisdom helped us set our expectations and plan with more confidence.
It connected us to people that were currently living where we were headed – and they became friends and great sources of information long before we arrived.
It provided additional ways to stay in touch with family, friends, customers, and my network.
It kept me connected to people that love leadership as much as I do.  (And allowed me to stay involved in another virtual book project.)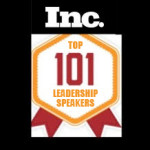 And in spite of living halfway around the world it continues to provide opportunities and recognition for writing and speaking.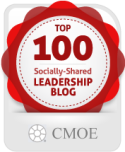 ---
If you are new to Social Media, I encourage you to do two things:
Pretend you are a kid again.  Be curious.  Explore
Network!!!  Seek first to add value to others.  Be willing to volunteer.   Ask how you can get involved
If you are looking for virtual connections check out these Social Media Groups ~
The Lead Change Group
Lead With Giants Community
People Skills Chat Community
Lead From Within Community
Be A Leader Community
(Some are on LinkedIn, some on Twitter, some on Google+, some on Facebook and some in multiple locations!)
This is a link to the 2015 Version of Social Media Revolution
Photo credit:  iStockPhoto