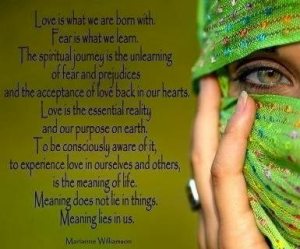 In my first two days in the midst of the foreign land that I struggled to move to, and as I began to wear my "cloak of invisibility" each time I left the compound ~ I met a family that had lived outside of Paris for a few years.  (That is a destination I would have preferred!)  The mother of this family shared how much more thinking and planning she had to do to get her two children around while they were there with no car.  Planning transportation routes, figuring out how much time it would take, preparing snacks before they would get on the trains, having to go to multiple stores to grocery shop.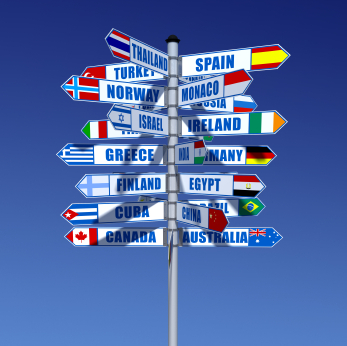 Wow, what a perspective change! 
Immediately I felt a wave of thankfulness for all the things that are easy about my new world.
I can either ride a bus that is provided by the compound to shop, or hire a driver that will take me wherever I need to go.
Most places have signs in the native language of the area AND in English, making it easier to get around and much easier to shop.
And in spite of my fear about living in a brown dusty desert – the compound I live in has grass, trees, and flowers.
What a powerful reminder that so many times the change we fear is not as hard or as bad as we imagined and that if we focus on "what is" instead of "what is not" – how much easier it is to find things to be thankful for! 
My treasured moments so far have included:
Opportunities to meet the women that I connected to virtually before my move that offered advice and encouragement.
Opportunities to attend brunches and exercise classes with women from all over the world – I am enjoying both the beautiful bouquet that we make together and soaking in the conversation that is filled with different accents, and different experiences, and a genuine desire to help each other navigate this place together!
The toughest part of my experience so far:  
When I arrived here I was told that if I ever witnessed an accident or saw someone get hurt, I should never help them but instead wait for the authorities to arrive.  This lesson was echoed again in a documentary, and then again from a woman that has lived here for a decade.  (Such a horrible reality to consider…   How do you not help someone in need?)
Last week as I shopped, several local children gathered in one of the rooms of the shop to watch television.  As I entered the room to look at some of the merchandise, one of the children tripped over a shoe on the floor and started crying.  My immediate reaction was to ask if she was okay.   As soon as I asked the question I saw fear in the faces of the children, eyes widened, they gasped and one child got up and helped move the child that had tripped away from me.  I had an immediate mental flash of the reminder and wondered if that rule even applied to this situation and at the same time felt the stab of pain because of their fear.  (My head was not covered, I clearly spoke another language, my eye color is different and I need a much better tan to look like I belong here – were those the reasons for the fear I saw in their eyes?  Or was it deeper?)
As I've pondered that experience –
I don't want to assume anything.
I know that I want to be very respectful of the people, the culture and the traditions here.
I can't help but wonder how to show my humanness in a way that demonstrates my desire to understand and connect and care.
Most of all, I am thankful for the opportunity to experience a small fraction of what others have felt for generations.
How about you?   Will you share your stories about challenges and opportunities you have faced in the midst of change to help others?  
Image credit: soul-service.tumblr.com