Leaders are human and surrounded by temptations to be comfortable.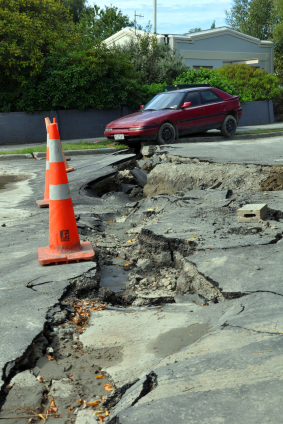 What happens when work friendships become so comfortable they become a clique? It can impact your growth, your credibility and the growth of your organization. How do you know when your comfort zone is holding you and your organization back?
When you don't socialize with anyone else.
When you get all of your information from the same handful of people.
When you make decisions for many based on the need to please those you hang with.
When your job is to encourage others to leave their comfort zone and you consistently model that you can't or won't.
When the group you're hanging out with becomes more focused on gossip, and tearing others down than on their own growth or the growth of their team.
When people begin to question your leadership courage and ability.
When people perceive that your comfort is more important than their needs or the growth of the organization… Leadership quakes.
Leadership is not about you or your comfort.  
Leadership is about connecting.
Leadership is knowing the people that work for you and knowing your customer.
Leadership is understanding their needs.
Leadership is about doing uncomfortable things for the good of those you serve.
Leadership is about challenging the status quo.
Leadership is about removing obstacles.
Leadership is about your ability to lead others through fire to accomplish a mission together.
A true leader has the confidence to stand alone, the courage to make tough decisions, and the compassion to listen to the needs of others. He does not set out to be a leader, but becomes one by the quality of his actions and the integrity of his intent. In the end, leaders are much like eagles…they don't flock; you find them one at a time.
If you find yourself flocking to your comfort zone:
Take some time and evaluate how that zone is impacting your growth and your credibility.
And then be intentional about how you will engage with others.
If you see someone else flocking and are considering visiting with them here's an opportunity for you to learn from a mistake that I made: Several years ago I witnessed a group of people that were struggling to leave their comfort zone to the point that a clique was forming and none of them appeared to see how it was impacting their leadership or the organization.
I watched and struggled with what I saw, deeply believing it was dangerous for them and for the organization.
I debated about their openness to feedback.
In the midst of my debating a door opened in a one on one conversation.
However, instead of bringing a spirit of understanding to the group.  Judgmental words poured from my mouth to one person.
When the interpretation of my words reached the rest of the group, they were angry and defensive.
In the long run some of that group moved away from that comfort zone and grew.
WIth much regret, several relationships were damaged.
My learning from that experience is in the blog post at this link:  There are times that we must speak truth like a candle and times we must speak truth like a beacon.
Rebuke one who has understanding and he will discern knowledge.  Proverbs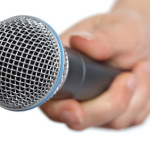 Please share:  
Have you ever found yourself flocking to a comfort zone?  What did you do?
Have you ever attempted to share from the heart and your delivery sabotaged the message?  What did you learn?