Today is October 11, 2012.  In one month our nation will celebrate Veterans Day in honor of those who have sacrificed precious time with their families, their physical safety and often their mental well-being, and so we can live in a free country.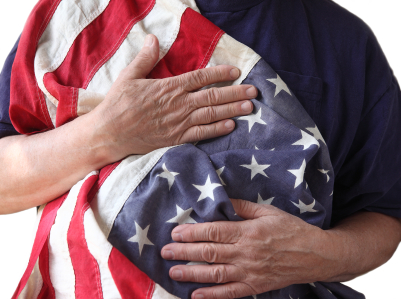 Over the past several weeks I have had many unexpected conversations with mothers of returning veterans, with spouses of returning veterans, and with people who provide services to veterans.  In every case they have emphasized the enormous struggles these men and women are facing:  
As they try to process what they have experienced.

As they grieve the loss of friends.

As they adjust to physical injuries.

As they attempt to re-enter life in the "civilian" world.

As they try to reconnect with family and friends.

And as they look for jobs.
The pressure is so intense that suicide has become an awful temptation for some and a horrible reality for others.
Would you be willing to seek out veterans and their families and show them how much you appreciate them and let them know that they will not be abandoned?  
Below are just a few ideas to get you started.  (Please share your ideas as well!)
Thank the veterans you know.

Thank the families of veterans.

Ask them how their transition is going.  Do they have a need you can help with?

Do they need help making a connection with a prospective employer?
Do they need help creating a resume or practicing interviewing skills?
Do they need a listening ear and some encouragement?
Do they have physical needs?

Get your organization involved in strategically recruiting veterans.
Call the Veterans Administration, your local Chamber of Commerce or a local Company Commander and find out how you can help. Do they need volunteers or financial assistance?
"…And I'm proud to be an American, where at least I know I'm free.  
And I won't forget those who gave that right to me.  
And I gladly stand up, next to you and defend her still today.  
' Cause there ain't no doubt I love this land, God bless the USA."  
Lee Greenwood
Photo credits:  iStock photo
~~~
Chery Gegelman is one of 21 author's from 3 countries that connected virtually and discovered a shared passion that has resulted in a new book: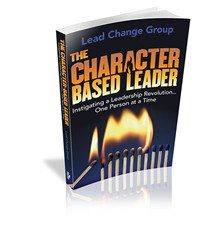 The Character-Based Leader:  Instigating a leadership revolution… One person at a time.
This book encourages people everywhere to lead from WHO they are not WHERE they sit.
"Do what you can, with what you have, right where you are." Theodore Roosevelt
"With great power, comes great responsibility." Stan Lee, Franklin D Roosevelt, Winston Churchill, Voltaire
~~~