In April of this year I shared some thoughts on Google+ about creating and sustaining organizational change.  Greg Troxell engaged with those thoughts and we had a brief dialog.  As I am preparing for an upcoming organizational development project, several recent articles and conversations reminded me of our exchange.  With Greg's permission I am sharing that conversation and inviting you to join in!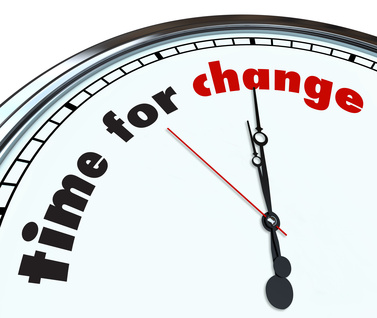 My original comment:
Ken Blanchard says there are 3 steps to creating change – Impacting knowledge, then attitude, then behavior.  My understanding of his concept is this: 
When others hear you share a powerful vision, you begin to impact their knowledge.
When they see you modeling the behavior you just described, you begin to impact their attitude.
When they choose to participate in the vision, you have impacted their behavior.  
Organizational change is created and sustained only when all three actions are consistently practiced throughout the entire organization.
What are your thoughts about creating and sustaining organizational change?
Greg's response:
These seem true but it is important to distinguish that the strategy and process of influence is different given the context: 
1) a volunteer organization 
2) membership-based group or church 
3) a company
My response:
Thank you for engaging on this topic Greg! I agree that there is no "one-size that fits all". Part of why I shared this is because I've seen so many organizations share a message in one or two ways, and for a limited time and then assume that everyone knows what is going on, why it is happening, and how to participate. …And then get discouraged when people don't fully engage and the changes that are made have minimal impact. This has been a theme in in all four groups you mentioned. 
The reality is:
1. The day or day(s) a message is delivered, not everyone is in attendance – mentally or physically. 
2. Most people have to hear something many times before it fully impacts their knowledge level. (Let alone attitude and behavior.)
3. People have different learning styles. 
4. People need to know WHY something is happening.
5. People need to know WHAT is happening.
6. They need to believe in both the WHY and the WHAT and TRUST the people driving the change. 
7. They need to know how they can be involved. 
8. And when they engage they need to be allowed to contribute their knowledge and strengths. 
How do those thoughts resonate with your experiences? Do you see something I'm missing?
Greg's response included a great visual and a link to a powerful article about courage from Brian Solis:
Brilliant! I hope we can #hangout some time and invite others to participate who are feeling stuck. 
#6 is not only relevant to the individual championing the change but for the team owning the challenge. 
See also: 
The leaders role in innovation and organizational transformation.  
Brian Solis article, "It Takes Courage"
Both Greg and I are interested in your thoughts and experiences…  What critical actions are necessary to create and and sustain organizational change?  Please share below!  
~ ~ ~
Chery Gegelman is one of 21 author's from 3 countries that connected virtually and discovered a shared passion that has resulted in a new book: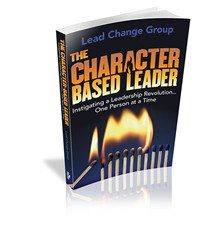 The Character-Based Leader:  Instigating a leadership revolution… One person at a time.
This book encourages people everywhere to lead from WHO they are not WHERE they sit.
"Do what you can, with what you have, right where you are." Theodore Roosevelt
"With great power, comes great responsibility." Stan Lee, Franklin D Roosevelt, Winston Churchill, Voltaire
~~~