As most of you know, I'm in the midst of my first expat experience, meeting others, sampling the culture, tasting the food, and pondering the lessons that are coming from this experience.
Have you ever considered how much courage it takes to create a family or an organization where people are encouraged to speak and to live their truth?
For the first time ever, I've been pondering the wisdom and the courage of the founders of our country when they decided that EVERYONE should be allowed to speak THEIR truth.
Can you imagine creating a country where:
 Laws are not mandated by the titled ruler of the land but decided by a group of elected officials?

You are allowed to speak your truth about anything?  …Even if it is against the government?

You have the right to practice ANY religion you want to?
It sounds chaotic and a little insane – right?
Seriously!  …How do you get people to believe in your truth if they are given choices and allowed to use their brains, and follow their hearts?
What kind of crazy people would create an organization or country like that?
Wise leaders that had lived under oppression long enough, that they had no desire to oppress anyone else.

Confident leaders that believe in their truth so much that they believe it will be self-evident, even if everyone is allowed to speak their own truth.

Innovative leaders that know that when people with diverse backgrounds and experiences come together growth happens!
Think about the people you know that simply can't listen to anyone else's truth:  It might be the bully boss, the parent or spouse or teenager that thinks everything has to be their way, it might be the media, the politician, the church leader, the CEO or the leader of the country, or me, or you…
Below are five reasons that WE fear other people's truth:
Our self-esteem is lacking and WE have an immense need to be right all of the time.

WE haven't done enough studying on our own to learn how to articulate our truth so it's easier to plug our ears about someone else's truth than to engage.

WE know that the truth WE claim is really a lie and WE are afraid of the light.

WE are lazy and know that accepting another truth will cause us more work.

WE simply want to control others.
So – How do you know if YOU are not a part of that WE?
It's simple:  When was the last time you encouraged someone else to speak their truth to you – even if it is the opposite of your truth?
…If you've done it what did you learn?
Did you gain understanding about why someone else believes what they believe?

Did you begin to see them as people instead of a threat?

Did the conversation give you a reason to do some extra research?

Did the conversation change your mind or your behavior?

Did you earn the right to share your truth too?
When you disagree with someone — don't dismiss them. Dialogue with them. Exiling them, firing them, dismissing them doesn't change them — or you.  Ann Voskamp
If you find that you have been a part of that "WE" check out the list below from John Maxwell.  It is full of reasons to consider changing your behavior…
Insecure Leaders share several common traits:
They don't provide security for others.

They take more than they give.

They continually limit their best people.

They continually limit their organization's success.

They spend more energy trying to keep their job than doing their job.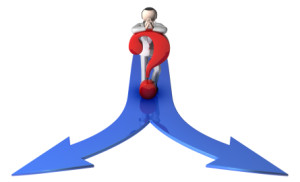 Will you choose to be a courageous leader this year and encourage others to speak their truth?
Additional posts that will enhance this topic: