Have you ever made a New Year's resolution?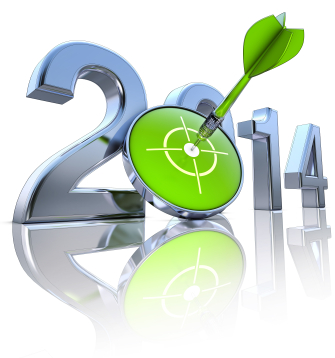 I remember the first time I ever made one.  I was sixteen.  It was New Year's Eve and I left the family party before everyone else and walked home to an empty house.
In that quiet space I did some thinking and visualized what life would be like if I changed one of my habits and then I set a personal goal.
It's the first time I remember being so intentional and so specific about something I wanted to accomplish.
In the months that followed I was so focused on the vision that I never once gave into the temptation to break that promise to myself.
In that process I learned a valuable lesson:
Nothing builds self-esteem and self-confidence like accomplishment.  Thomas Carlyle
2014 is just around the corner.
Do you sometimes wish you were a better leader, parent, or friend?
Do you have a bad habit you'd like to break?
Do you have a dream you'd like to be living?
Then make a commitment to yourself to find a quiet corner before the New Year begins and visualize what you want your life to look like.  Then set a couple of goals to get there.
Being busy does not always mean real work. The object of all work is production or accomplishment and to either of these ends there must be forethought, system, planning, intelligence, and honest purpose, as well as perspiration. Seeming to do is not doing. Thomas Edison
The posts linked below will help you get started: