Have you ever struggled to figure out how to leverage a strength that is coming across as a weakness?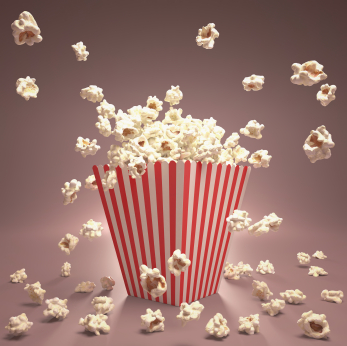 If you've ever watched popcorn pop, you'll understand one of mine.
One little kernel heats up, flies into the air and explodes into light fluffy happiness. POP!
Then a couple more kernels join the fun! POP! POP!
Then a few more! POP! POP! POP! POP! POP!
Soon the party is in full swing, as the noise, chaos, and joy increase rapidly! POP! Pop! POP! Pop! POP! POP!!! POP!!!!
That's me and…
For many years I sat in meetings:
Excited by the challenge of problem solving.
Fueled by the opportunity to be creative and to collaborate.
And frustrated because I could not clearly articulate what was happening inside my brain.
Each time I'd start to talk about the kernel that just opened up, another one would fly by, and then another and another.
I am pretty sure that I looked like a cartoon character with my eyes rolling around in my head trying to focus on the first kernel while another part of my brain not only noticed the new kernel, it recognized the synergy that was possible between them.
…All while more and more kernels began to fly by and explode with excitement!
So now, not only were my eyes rolling around in my head, my tongue was getting all twisted up trying to explain to the people in front of me that my brain was having a party they could benefit from – if I could get the words out!
It was only when I learned to give myself permission to write those thoughts down in the midst of a meeting that I began to find a way to unleash the strength that had always been there.  
Almost as soon those kernels  flow out of my fingers and appear in front of my eyes, I am able to turn a zillion seemingly unrelated thoughts into bite-sized popcorn balls that others can understand and get excited about.
And in that moment one of my weaknesses becomes an even more significant strength.
Figuring out how to leverage that gift took time.
I learned to recognize and embrace that my need to see and touch things before I can articulate them clearly, is not weird!  It's my natural learning style and it is appropriate in even the most conservative boardrooms.
The more I embrace my authentic self, the more I unleash the gift, and the more joy and confidence I have.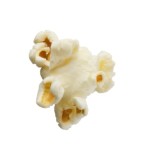 Today when I tell that story – people usually laugh at the comedy of it all, and then relate the lesson to a struggle in their own lives or to someone they know.
Have you ever struggled to unleash a strength that is anxiously waiting to be leveraged?
Have you ever mined for a strength inside one of your employees or family members?
---
If you are interested in learning more check out these resources:
(Both were transformational for me as an emerging leader.)
Image Credits:  istock