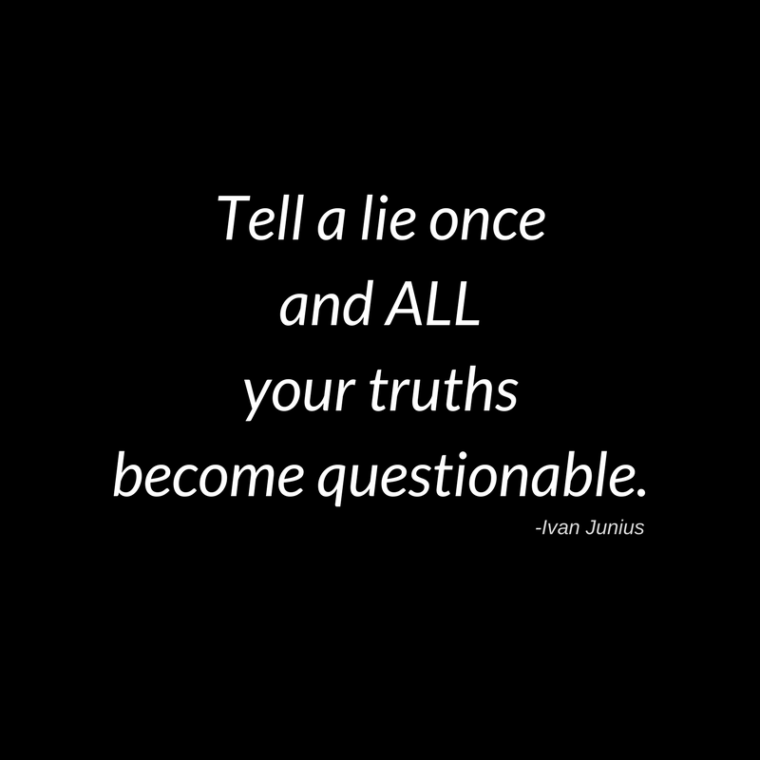 Once upon a time I worked for a charismatic leader with a serious set of skills. Someone I learned from constantly and deeply admired …
Until I caught him in a lie.
And then a second one.
A third one.
A fourth one.
And finally a fifth one.
The crazy part was – I wasn't hunting for lies. I literally kept tripping into them – all five in a very short amount of time after years of working together.
When I confronted for the last time. He said, "I don't know how you keep finding these things out." No denial. No excuses. No apology.
A short time later – I "fired him" by turning in my notice.
---
Titled leaders and employees can all be tempted to overlook honesty because of skill.